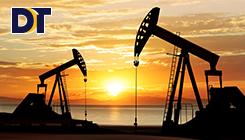 LCA Series Flame Arresters
In-Line Deflagration Flame Arrester with Replaceable Elements, Explosion Group IIA
The LCA series incorporates crimped ribbon technology in the flame arresting element, the metal matrix of which has been optimized to ensure industry-leading flow and pressure drop characteristics.
Application
Elmac's LCA series of in-line deflagration arresters are designed to prevent the propagation of flames in piping systems. By locating the arrester in close proximity to the potential source of ignition, any flame or explosion is confined to the immediate area. LCA flame arresters have multiple operating capabilities including high pressure, high temperature, and short time burn.
Principle of Operation
For a deflagration with no stabilized flame, the combustion products are cooled at the element surface by heat dissipation, preventing the continuation of the combustion process through the arrester and into the protected vent line.
In the event that a flame stabilizes on the arrester element, a sudden increase in temperature will be detected by a control/monitoring system and secondary protection measures activated to stop the flow of the flammable mixture.