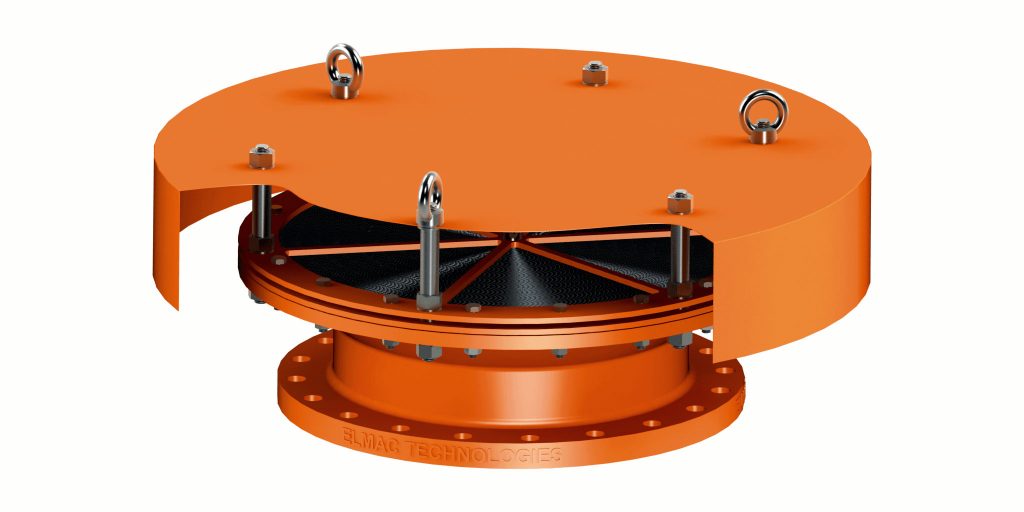 EVA Series Flame Arresters
End-of-line Deflagration Arrester, Explosion Groups IIA1 and IIA
The EVA series, incorporating Elmac's E-Flow™ crimped ribbon element technology, protects unpressurised vents from the ingress of flame due to an atmospheric deflagration.
Application
The Elmac EVA series end-of-line deflagration arresters are designed to be installed at the end of a pipeline or exit vent from a vessel to provide protection against external atmospheric deflagration.
Principle of Operation
An atmospheric deflagration is extinguished by the flame arrester as the flame travels through the element gaps, the main quenching mechanism being due to heat transfer.