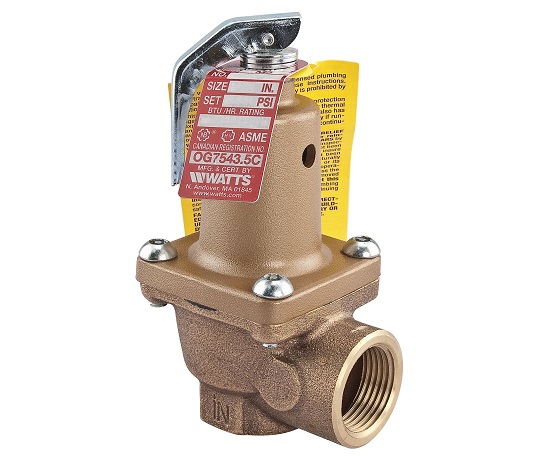 The direct-acting - dzr brass Pressure Relief valve are used for protection only for all types of hot water boiler heating equipment. The range of pressure from 50 to 150psi (3 – 10 bar) having a corresponding high rating ranging from 2,459,000 to 14,370,000 BTU/hr. The outlet and inlet connections have been designed for emergency safety relief and must not be used as an operating control.
You must always use a pressure relief valve with fixed-displacement pumps of hydraulic. Pressure compensated pump circuits should not use a relief valve for various applications. The relief valves are inside a hydraulic system can be considered as a circuit breaker or fuse inside an electric circuit. Unless it gets overloaded, the electric circuit never blows a fuse. When the electric circuit gets overloaded, it becomes inoperable unless it is reset. Direct action relief valves are the most basic of the pressure controls which comprises just one poppet along with one spring. They are used for limiting the maximum pressure of the system. They are inexpensive, fast-acting, and simple to use. These valves are suited for controlling momentary sudden spikes of pressure. They can also be used as pilot control for other types of valves.
In the Middle East, you can get the most advanced range of direct-acting - dzr brass Pressure Relief valves from Dutco Tennant LLC. We are the largest supplier of direct-acting valves in the region. You can get the finest range of solutions from us at affordable prices.
Features
Screwed BSP Parallel (ISO 228/1)
Adjustable Range 0.5 to 10 Bar
Suitable for gases, liquids and steam
Complies to Directive PED 97/23/EC
Manual test function/li>
Suitable for use as a Bypass Valve
This product should not be used as a safety valve
Technical Data
| | |
| --- | --- |
| Max Pressure | 16 Bar |
| Working Temperature | 0°C to +150°C |