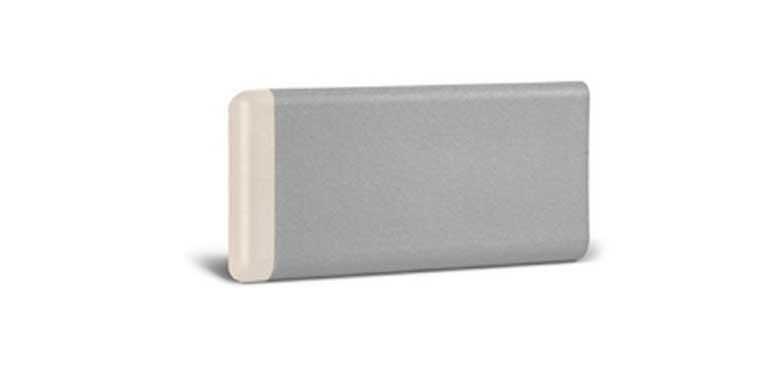 PVC Wall Guards system protects the walls from scratches, dents and scrapes. Our systems are designed of durable PVC cover fixed on aluminum retainer and in addition to its PVC wall protection system feature adds to the places a decorative aspect with different color combinations. All of the products are certificated for being antibacterial, fire and impact resistant.
Wall guard profiles are widely used in hospitals to prevent the damages that occurred by the crashing of stretchers and wheelchairs and in shopping malls against shopping carts. As well, they are ideal for hotels, restaurants, schools and offices where the surfaces and corners of walls may be damaged due to the moveable furniture.
They are mounted on the walls at the required height with an invisible screwing system. End caps of different colors are available for all types of profiles. Profiles of different dimensions and colors are available. PVC wall guards are made with high-class PVC material which can help for preventing damages to your parking garage, storage areas, loading docks and other locations. They work as effective and simple solutions that ensure the protection of the walls. They are very easy to maintain and install. They can withstand shocks and pressure very well. Wall protection is needed for any kitchen or hospital having requirements for fire rating, sturdiness and antibacterial protection. The wall guards can be predominantly be seen at several places like the hotels, hospitals, restaurants, clinics, back office, resorts, parking areas, training institutes, open areas of buildings, training institutes, shopping centers, shopping malls, supermarkets, parking lots, offices, etc. As these places are often congested and involved in loading and unloading heavy goods, they are having higher chances of collisions and bumps that can create a huge impact on the surface of the walls and the appearance. Vinyl wall guards can offer extra value to the docks, garages and other areas for keeping them in a completely new form that can eventually contribute to the high value of the property. A corner, wall or any other part of the building if gets damages can have scratches, dents or other types of damages that can significantly show the need for a proper wall protection system for both residential and commercial projects.
Having over four decades of experience along with deep knowledge and understanding of the needs of the modern-day project, Dutco Tennant LLC has emerged as the best PVC wall guard supplier in Dubai.
Specifications
Profiles based on aluminum structure, covered with durable, scratch-proof and antibacterial PVC shell.
Inner and outer corner parts and end caps complete the application system.
Bracket parts are used to mount the wall guard profiles on a wall, generally with 50 cm gaps. The standard length of profiles is 3 mt.