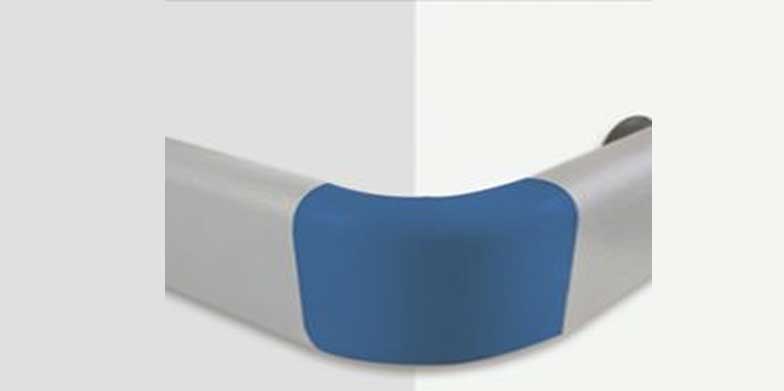 Description
PVC Hand rails & Crash Rail are meant to safeguard the high risk environment walls and gives a good appearance. Handrails are mainly used at hospitals,rest homes etc., and help especially old and suffering people walking in an easier way as well as protecting the walls. PVC wall protection system with aluminum retainer is mounted on the wall with special bracket system. Inside & outside corners and end caps are available.
Profiles based on aluminum structure, covered with durable, scratch-proof and antibacterial PVC shell.
Inner and outer corner parts and end caps offer complete application system.
Bracket parts are used to mount the hand rail profiles on a wall, generally with 50 cm gaps. The standard length of profiles is 3 mt.