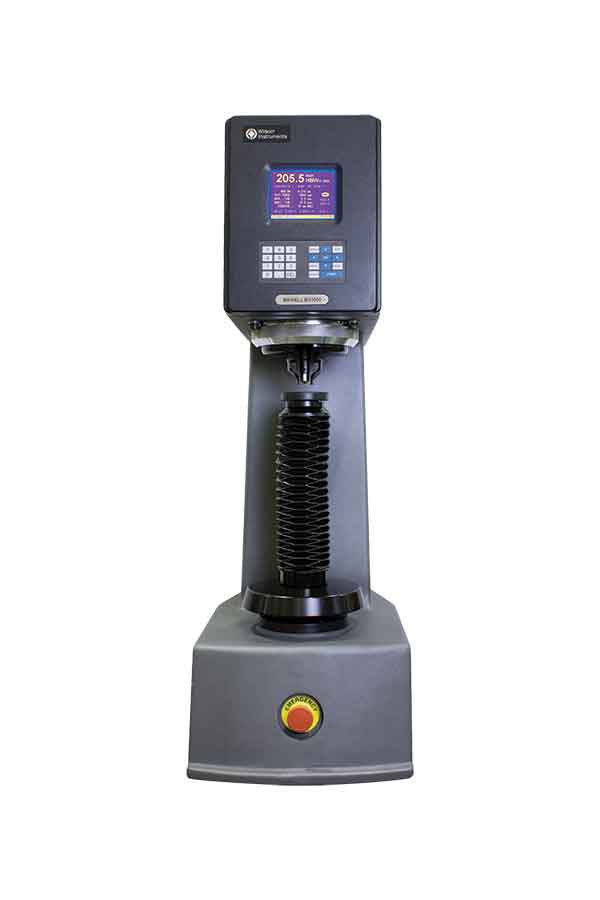 Description
The Brinell is a sturdy hardness tester for the higher load Brinell scales. Designed with a rugged construction to withstand the harshest environments, this reliable tester offers a high-rigidity and closed-loop load cell technology for accurate and safe load applications. Key features include a clamping device for securing parts to the exchangeable anvil, an easy-to-use user interface to set up and operate the tester, a built-in keypad calculator that accurately presents HB hardness values, and an LCD screen.
Heavy duty clamping and protection.
Closed-loop system for quick and highly accurate test results.
Wide load range.
Integrated hardness calculator and conversions.
Hardness from castings and forgings
For flat and cylindrical work pieces
Wide application within the automotive industry
Heavy workshop testing
Sample testing or quality control testing
Various types of steels
(Cast) Aluminum and other non-ferrous metals