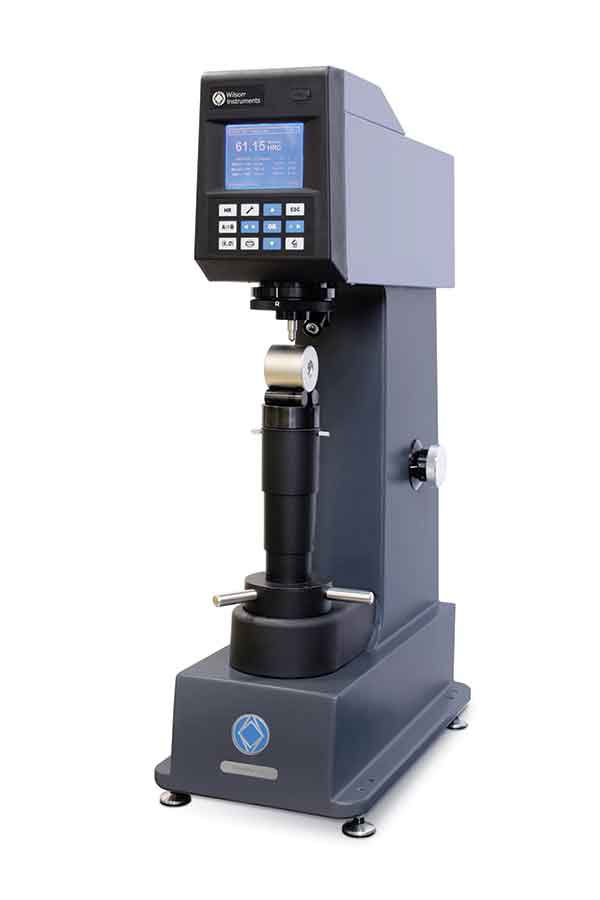 The Rockwell Hardness Testers offer quality, durability, and an industry leading Gauge Repeatability and Reproducibility (GR&R) making this hardness testing instrument best in class.
Features
High-precision depth measurement system for accurate and repeatable testing.
Auto pre-load brake and automated main load test cycle ensure repeatability.
Powerful auto-braking system on preload ensures a seamless operation, as well as a high-precision load application.
Built-in USB port offers rapid data transfer to Microsoft Excel or other applications
Proven robust design with all stainless steel internal components.
Applications
Hardness from castings and forgings
For flat and cylindrical work pieces
Wide application within the automotive and aerospace industry
Laboratory and workshop testing
Sample testing or quality control testing
Steels, non-ferrous metals
Cemented carbide, ceramics, stainless steel