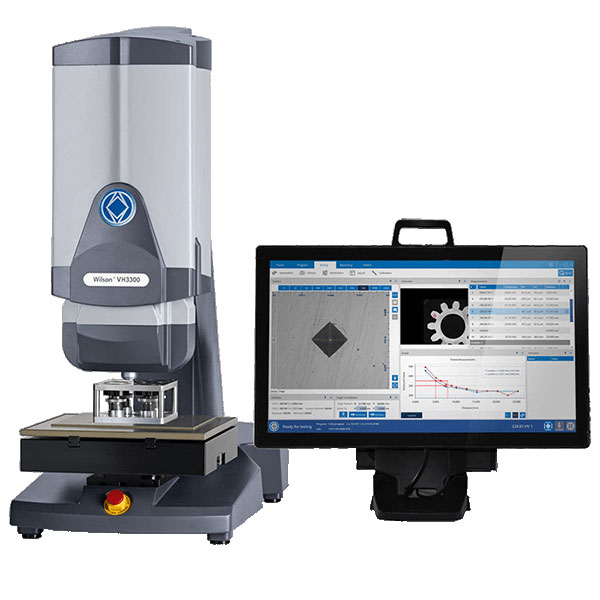 From leading edge modular frame, stage, and optics designs to a fully featured User Interface, the Micro Vicker Testers can be built to meet your application needs today, tomorrow, and into the future.
Also, provides the user an efficient and fully automated environment to develop and execute tests that maximize the precision of the tester system with the minimum investment of time possible.
Features
Focus on a fast and simple operation to satisfy the needs of inexperienced operators, while maintaining the flexibility and complexity of features required.
The zero-offset overview optics houses in the turret and is both illuminated and calibrated.
Collision Resistant System - prevents indenter or objective damage.