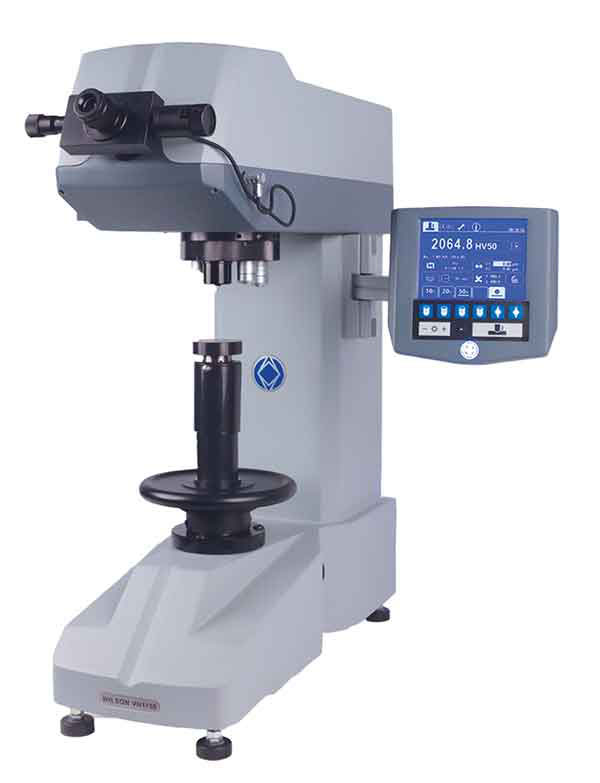 Vickers hardness tester comprises of a unique load range, combined in one machine. The automatic load selection eliminates the need for a hard to operate manual selector knob, and opens new possibilities in (semi-) automation applications. Together with the adjustable pan and tilt user interface panel, the automatic load selection capabilities form the center of an ergonomic system. The multi-scale conversion, shape correction and USB data export make hardness testing easier, helping you focus on process control.
Features
The manual load selector knob is replaced with a durable motor to change the loads automatically.
The fast & quiet motorized turret is integrated as part of completely automatic test cycle. One push off the start button is all it takes.
Designed for Vickers testing conform international standards ISO 6507 and ASTM E384.
A wide load range, divided into 10 individual load steps.
Load selection is controlled through the touch screen interface, eliminating the need for the user to make a manual selection. This allows for improved ergonomics and helps to prevent user error.