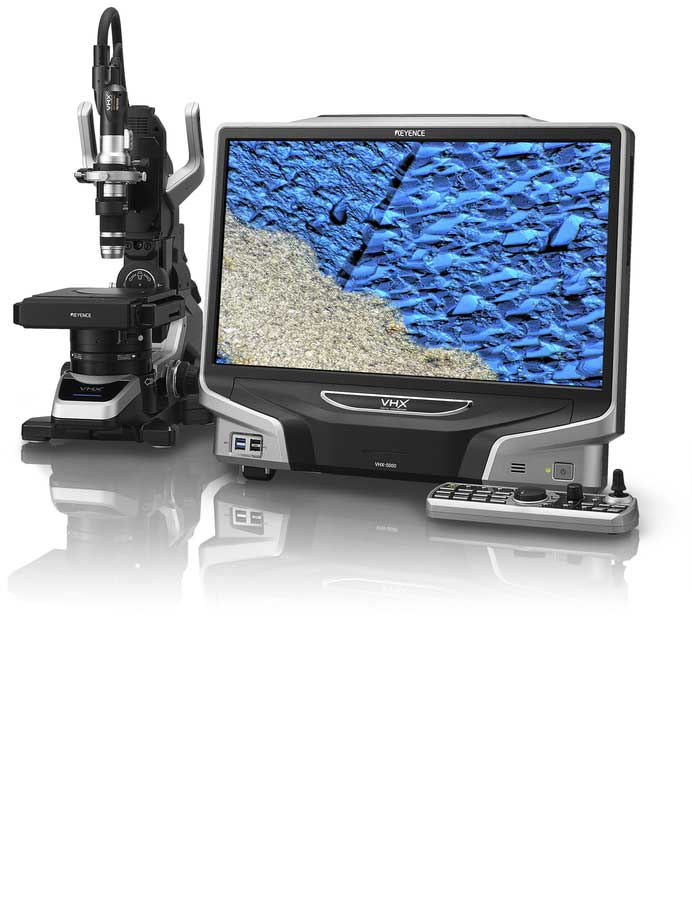 Dutco Tennant LLC is much more than an industrial and engineering solutions supplier but it is a complete solution provider for a wide range of fields. We have been the leaders in supplying various kinds of industrial and engineering solutions for diverse industry verticals from construction to networking to electrical. Our clientele list comprises of high-profile corporate and government projects, and we have contributed to the creation of world-class private and public infrastructures such as water and wastewater projects, airports, exhibition centers, shopping malls, networking infrastructure, hospitals, hotels, universities, and offices around the Middle East and GCC region.
One of our main business units is Material Testing. We offer various tools and equipment for material testing needs. One of our unique and advanced equipment for metrology and material testing is the 3D Microscope.
For inspection, documentation, and analyses such as measurement in 2D and 3D as well as 3D topographies in surface metrology, they have become increasingly popular in production, quality control and quality assurance, failure analysis, research, and development as well as forensics. Digital microscopes even have their areas of application in the life sciences.
Some digital microscopes offer a tilting functionality so that samples can be observed from various angles. This is especially helpful for inspection of complex structures such as corrosion patterns in metal parts in manufacturing or material science Part defects examined during failure analysis Bonds used in semiconductor production Insects in entomology or forensics.
3D Laser Scanning Confocal Microscope provides non-contact, nanometer-level profile, roughness, and film thickness data on any material, and indicates which metrics are most critical for evaluation.
Wide-Area 3D Measurement System is able to measure across 30 mm in just 4 seconds, with a maximum measurement range of 100 mm x 200 mm.
Our microscopes are the result of years of research and technology advances that provide the high sensitivity and stability necessary for precision 3D surface measurements in environments that are challenging for metrology systems. Our offered products feature the top industry service and support and have a proven track record of robust performance. We have delivered this product and have successfully installed it in various research labs and other areas. Our 3D microscopy solution will fit all your application areas ranging from manufacturing applications within the Automotive/Aerospace, high-brightness LED, solar, semiconductor, and medical device markets. If you have any other queries regarding price and other things then feel free to contact us.