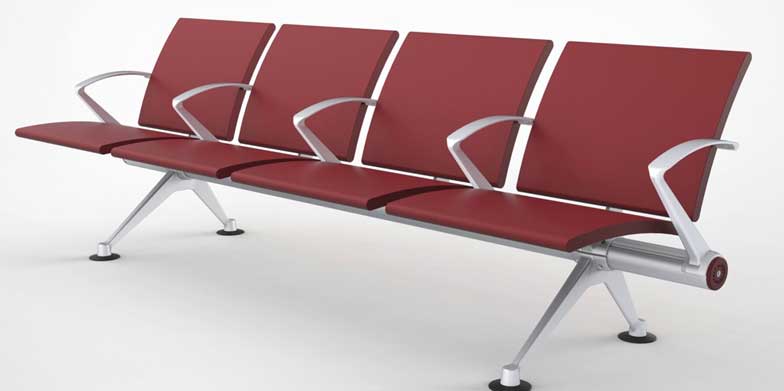 The most reliable supplier in the Middle East and GCC region for industrial and engineering solutions is undoubtedly Dutco Tennant LLC. From construction to electrical and electronics we have solutions for all the industry verticals and our range of product and service offerings are wide. With our dedication towards quality and punctuality, we have been earning honorable recognition in the field of our service area. We have been hailed by our customers as a company which always delivers the growing and evolving demands of the customers.
Our clientele list consists of both public and private sectors and our list of completed and ongoing projects includes hospitals, schools, colleges, airports, museums, stadiums, shopping malls, industrial plants, etc. Our products are guaranteed to be efficient, cheaper and durable than others.
It's around four decades since Dutco Tennant LLC has been providing quality seating solutions-based novelty, design creativity, visual appeal, and exceptional class. These qualities have characterized seating solutions offered by us ever since then. For a long time, we have set the standard for innovation, quality and dependability. Our seating solutions have a proven record of success in many countries across the Middle East and GCC. We are the number one supplier for the aviation industry. We supply outstanding products to airport waiting rooms in many countries. With time, our passion for excellence has remained undiminished. From comfortable airport seating to reliable & comfortable chairs, we are committed more than ever to make the best seating arrangements.
Benefits of Airport Seating:
Dutco Tennant LLC has been making most of the available technologies. We have set the standards for the design and supply of high-quality airport seating. With time, we have established ourselves as a distinctive airport furniture supplier in the Middle Eastern market. Whether it is airport chairs or other airport furniture our every product emits novelty, quality and consistency.
Brilliant quality seating solution in Dubai and other Middle Eastern areas – an important offering from us. Therefore, we present a wonderful collection of airport seating solutions including airport lounge, airport chairs, airport terminal seating, airport benches, airport waiting chairs, airport waiting area furniture and much more. No matter if the airport seating chairs are made up of wood or metal frame, whether the seat is made up of polyurethane or is covered with leather, fabric or synthetic leather, the surfaces of our supplied seats are resistant to stain, very hard-wearing and has been designed to be efficient and cleaned with hygiene. The series of the bench are rolled out with cut-outs behind for making it easy to remove the left objects. Because of their construction, the frames leave behind a huge amount of space so that the cleaning staff can wipe the underlying floor with ease. For having more hygienic safety, the benches are found with surfaces that are disinfectable and the surfaces are antibacterial. Our airport seating benches feature seats with either lowered or increased height of the seat which is incorporated in the standard-issue configuration of the bench which is tailored with the wishes of the passengers having reduced mobility. In our series of solutions, you can also feature several variations which are found in varying heights of the seat which makes it easy to take place or get up. As the airports are needed to meet the highest fire prevention standards, all the areas furnished with the products offer much more safety during a fire.
At Dutco Tennant LLC we believe in providing the best seating solutions, and hence we have the best team who work with devotion and passion to give you a world-class airport seating solution. Contact us for good quality and environmentally friendly seating solutions in the Kingdom of Saudi Arabia, the U.A.E. and around.
Variants
BACKLESS BENCH
The modular system allows the creation of a double sided bench creating extra seating capacity.
LOW BACK
The most popular and versatile chassis available in 6 different finishes options, compatible with all accessories.
HIGH BACK
Ergonomically designed to increase support with the addition of a head rest panel and a greater recline.
HIGH BACK WITH FOOTREST
In addition to the high back the foot rest offers support for the whole body, making it perfect for rest areas.
Finishes
PERFORATED STEEL
The most hardwearing finish, perforations give increased visibility in high security areas. Suitable for interior or exterior use.
MOULDED POLYURETHANE
Comfortable and durable, self-healing polyurethane is available in any RAL colour. Suitable for interior or exterior use.
FULLY UPHOLSTERED
Designed for comfort and available in a wide range of fabrics and leathers. Suitable for interior use only.
PADS ON PERFORATED STEEL
Pads can be supplied on order or retro-fitted to perforated panels to increase comfort. Available in moulded polyurethane or upholstered.