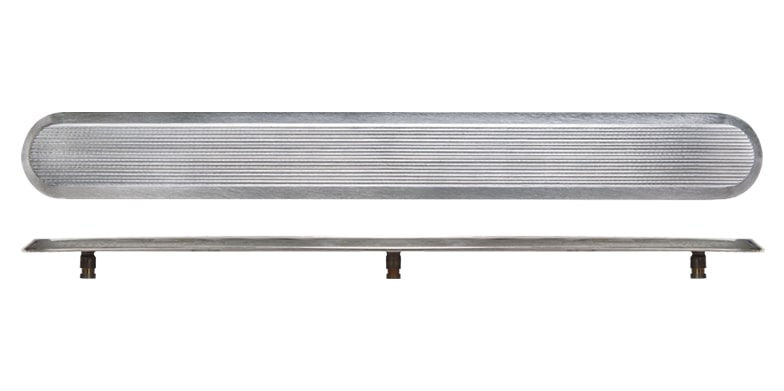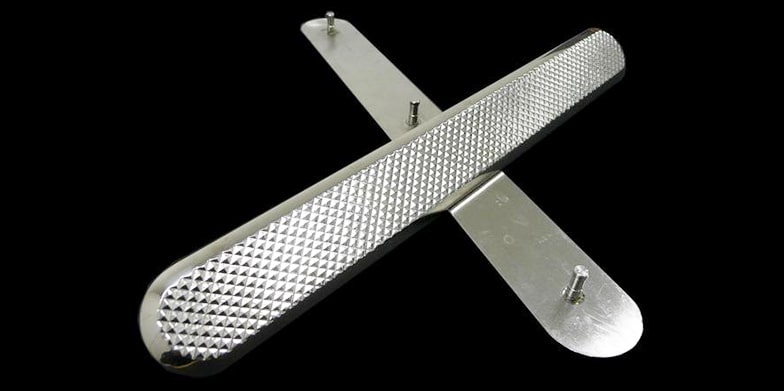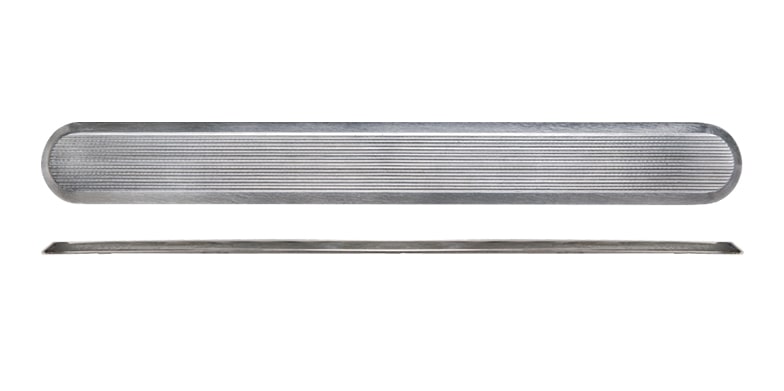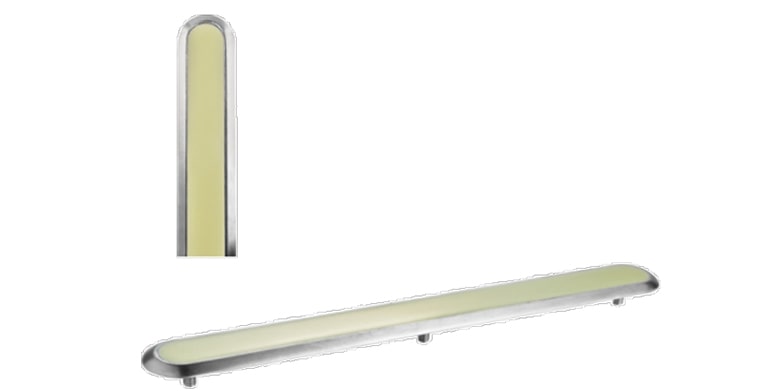 Directional Tactile Indicators - also referred to as Leading Tactiles, consist of a series of raised bars installed to the walking surface, oriented in line with the prescribed direction of travel. They are installed to safely lead pedestrians along an intended pathway free of obstacles and will often terminate at a pad of Warning Tactile Indicators.
Directional Indicators are used where other tactile and environmental cues, such as the property line or kerb edge are absent or give insufficient guidance. They give directional orientation in open spaces and designate the continuous accessible route to be taken to avoid hazards. They also give directional orientation to a person who must deviate from the continuous accessible path to gain access to a crossing point, public transport access point, or point of entry to a significant public facility eg, public toilet, information centre.
Directional tactile indicators have been designed for offering walking surfaces having a series of raised bars that have been designed specifically oriented for guiding the visually impaired people down the safest route on their path. The tactile indicators are highly useful when more conventional type of indicators like the kerb edge or the property line are non existent. In cases when the blind people are required to be guided around common urban obstacles like dustbins, lamposts and to specific locations, the directional tactile paving can come in handy. Dutco Tennant LLC supplies and installs high class range of directional tactile indicators in the Middle East. They are used predominantly for assisting the pedestrians who ar eblind or have vision impairment with warning of directional information or hazards to help them navigate the sidewalks of the roads. For leading the pedestrrians to and identify the public access failities like the intersection kerb ramps, stairs, lifts, crossings and escalators. They can aslo be used in public transport facilities for alerting pedestrians to edges of the platform at tram and bus stop areas and others. Dutco Tennant LLC can supply you with an exceptional range of directional tactile indicators in te Middle East.
Types of Tactile Indicators are as follows.
Multigroove Line pattern
Diamond Pattern
Flat Back
Luminous Insert
Carborundum Insert
We have Directional Tactile Indicators meeting the requirements for Dubai Universal Design Code and also in other International Standards.