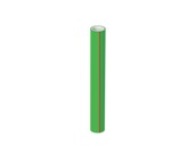 Description
Using high thermal resistant polypropylene as a raw material combined with a package of particularlyoxidation-resistant additives, has allowed the Aquatechnik laboratories to create a 3-layers pipe with an intermediate layer made of special fibres that reduce linear thermal expansion by up to 75% compared tosingle layer PP-R pipes. These features also allow the wall thickness to be reduced, thus increasing flow rate bymore than 20% for the FIBER-T and more than 40% for the faser FIBE-COND compared to SDR 6 singlelayer pipes
The constant attention to the demands and requirements of the market has led to the creation ofspecial production which enables to realize manifolds and special parts on specific project demands.
High thermal stabilization PP- FIBERCONDfusio-technik, especiallyrecommended to create mechanical systems: heatingand air conditioning, compressed air, technologicalfluids.
Not suitable to transport potable water. The high performanceof the raw materials used allows systems to becreated with thinner pipes compared to conventional ones,thereby increasing the overall water flow rate.
The system is especially recommended to create mechanical,heating and air conditioning, compressed airsystem.
Product in compliance with the requirements requestedby the UNI EN ISO 15874-2, 15874-5 and DIN 8077 and 8078 standards (regarding the dimensions andpressure fields for polypropylene piping), to transport hot and cold fluids not intended for human consumption,for heating, air conditioning and mechanical systems in general. The first IIP certified fibre-reinforced PP-R pipe.Certifications available on request