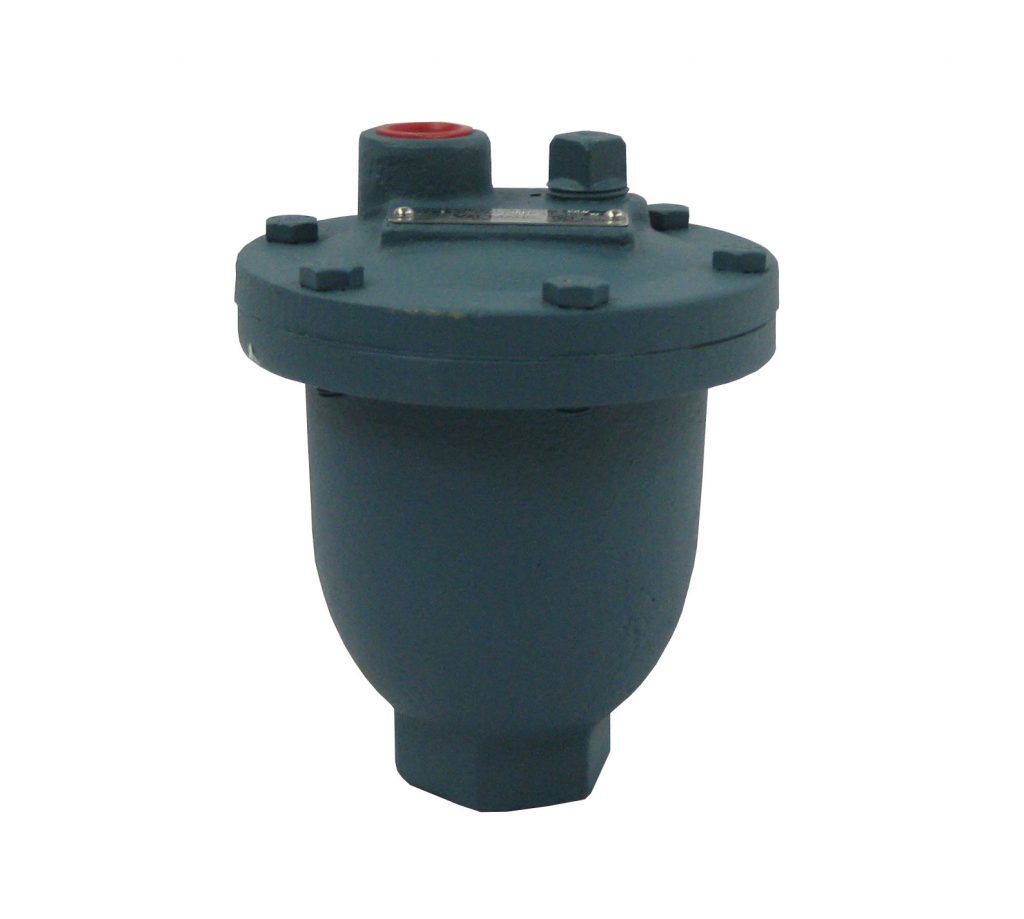 Air Valves perform two important functions in a piping system. They maintain system design efficiency and provide system protection. System efficiency is maintained by venting air via the air valves from the system that can restrict flow and increase pumping costs.
Protection is provided by exhausting and admitting air through the air valves during system operations including start-up, shutdown, and critical conditions such as power failures or line breaks. The exhausting and admitting of air during these conditions will reduce the potential for destructive surges and water hammer normally associated with uncontrolled air or a vacuum condition within the piping system.
We supply the most comprehensive Air Valve product line offered today. From the smallest simple lever air release valve to the largest surge-suppression combination air valve, all are provided standard with Type 316 stainless steel trim and floats. All Air Valve floats are unconditionally guaranteed. Clean Water Air Valves are certified to NSF/ANSI Standard 61 for drinking water components. All air valves meet AWWA C512 requirements.
Features
Designed according to EN1074 - 4,
Standard flange drilling to EN1092-2 (ISO 7005-2)
Variant: 851/10-001
Flanged Connection
Ductile Iron Material
DN: DN50-150mm
Specifications
| | |
| --- | --- |
| Use | For potable water to max. 70°C |
| Hydraulic Tests | Seat : 1.1 x PN Body : 1.5 x PN |
| Applicable Standards | Design to EN 1074-4 Drilling to EN 1092-2 : PN25 |
| Options | Tool for orifice cover |
Materials List
| No. | PART | MATERIAL |
| --- | --- | --- |
| 1 | Body,bonnet,cowl,side chamber | Ductile Iron EN 1563 EN-GJS-500/7 |
| 2 | Guide bottom, guide top | GP-22 natural ABS WRAS |
| 3 | Seat ring, guide ring | GP-22 natural ABS WRAS |
| 4 | Large and small orifice | GP-22 natural ABS WRAS |
| 5 | Orifice bracket/cover | Nylon WRAS |
| 6 | Nylon WRAS | EPDM WRAS |
| 7 | Grooved pin, plug | Stainless steel A4 |
| 8 | Bolts, nuts, washers | Stainless steel A4 |
| 9 | Coating | Internal and external fusion bonded epoxy coating (300 microns) WRAS |