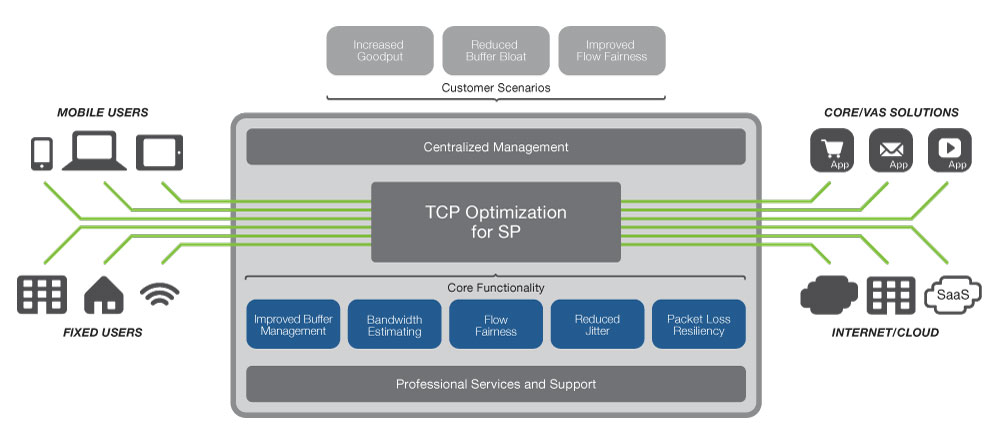 The dramatic increase in traffic on mobile data networks means operators need to maximize network capacity without sacrificing the end-user experience.
Accelerate the mobile Internet experience through optimal bandwidth utilization and TCP Optimization, providing subscribers with faster browsing and more immediate access to content with Internet Traffic Optimizing solutions.
Reduces loading times and increases transfer rates by maximizing the efficiency of the transport layer in mobile data networks. It also reduces webpage loading and rendering times through the compression and caching of popular content close to the user.
Mobile Operator Benefits
Improved Quality of Experience that results in increased revenue.
Optimal utilization of network resources that maximizes profitability.
Deferment in network investment due to RAN coverage expansion, through a significant improvement in the delivery of data under variable network conditions, where traditional TCP operation is ineffective.