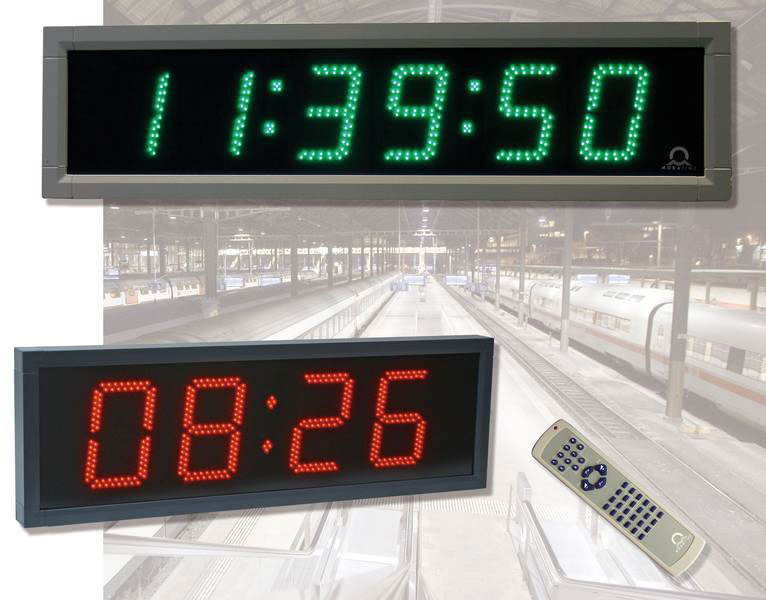 This multifunctional digital clock is designed for outdoor use. With its versatile combinations in height and number of digits, the master clock meets most requirements for conventional applications. The 7-segment technique with LEDs of high luminance assures excellent visibility from up to 200m from different angles, even when exposed to direct sunlight.
Features
Available in red and green
Aluminum housing, powder-coated in light gray RAL 7040
Wall mounting, ceiling suspension, or wall bracket mouning.
Functions
External sensors for temperature display
Auxiliary interface for RS 232, RS 485, and IRIG-B
Built-in Ethernet LAN interface
External buttons for stopwatch
Infrared remote control for easy access to all functions, for configuration as well as for the stopwatch function