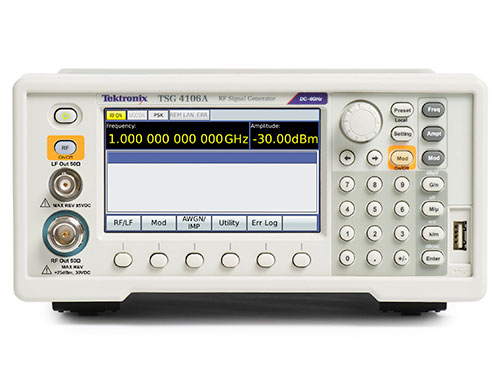 Signal generators cover a wide range of applications, from replicating sensor signals to creating RF and the fastest high speed serial data signals. Each versatile signal generator can create a virtually unlimited number of signals - analog or digital, ideal or distorted, standard or custom. From the world's only direct synthesis of high-speed serial data waveforms for simplified receiver testing, to the world's most versatile arbitrary function generator for common stimulus signals, Dutco Tennant LLC has a signal generator to meet your debug challenge.
Signal Pulse Generators
Pulse generators offer fast risetime and high amplitude combinations with unparalleled signal integrity. Instruments have adjustable pulse duration and are available with manual or computer control.
RF Vector Signal Generators
RF Vector Signal Generators offer mid-range RF performance and up to 200MHz modulation bandwidth. They allow a convenient, in-field software upgrade to easily transition units from analog to more advanced vector and digital modulation capabilities, providing the most flexible configuration and best CAPEX protection.