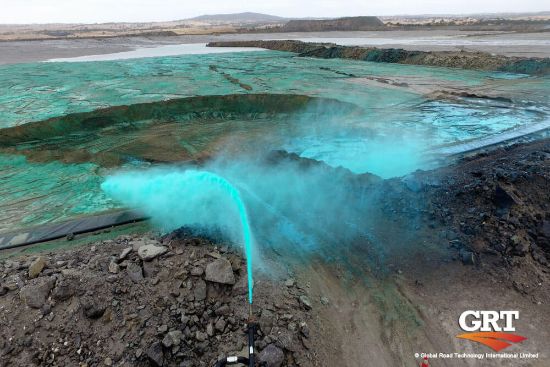 GRT Soil-Loc is an advanced wind erosion technology designed to protect sensitive exposed surfaces. High seasonal winds or storm events can remove as much as 50-100 mm of materials from exposed surfaces causing land degradation and transportation of unwanted dust and contaminants.
GRT Soil-Loc is the best dust & water management product for protecting large open areas in the resources sector, civil construction, and land development where there is a need to protect against wind and rain erosion of precious commodities or potential contaminants.
GRT Soil-Loc provides assurance that wind and rain will have negligible impact on operations, staff and other land users by controlling siltation, erosion and fugitive dust. While providing these benefits, this unique formula allows top soil to absorb moisture from irrigation or rain.
Features:
Non Hazardous
Simple & Easy to Apply
Non Flammable & Non volatile
Water Resistant
Non Leeching
Biodegradable
Non Dissipating
Dries Completely odorless
Ultraviolet Resistant
Environmentally Safe
Benefits:
It's the cheapest and most effective insurance on the market
Technology is a proven performer in the resource sector
Apply through your existing truck / mechanical spraying systems
Solves wind and rain erosion problems
Product is safe for the environment