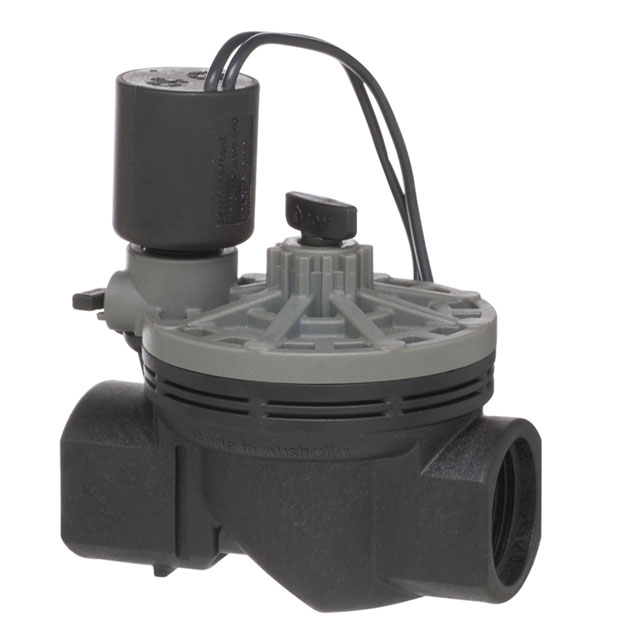 Solenoid Valve is used to control the water flow from the main supply. In most cases this is "on" or "off". Our selection of Solenoid Valves is to be used in conjunction with an Irrigation Controller. A mains operated irrigation controller requires an AC solenoid and a battery operated irrigation controller would require a DC solenoid in order for them to work.
The solenoid function offers high performance combined with optimal, low electrical power consumption.
Dutco Tennant can provide wide ranges of solenoid valves for different irrigation & landscaping application as per clients requirements.
Specifications
Flow: 0.5 to 7 m3/h
Operating Pressure Range: 1 Bar to 10.3 Bar
Operating Water Temperature: Up to 50°C
Operating Ambient Temperature: Up to 60°C
Inlet and Outlet: 1" BSP Female ( NPT thread will be upon request)
Sizes : ½" to 2"