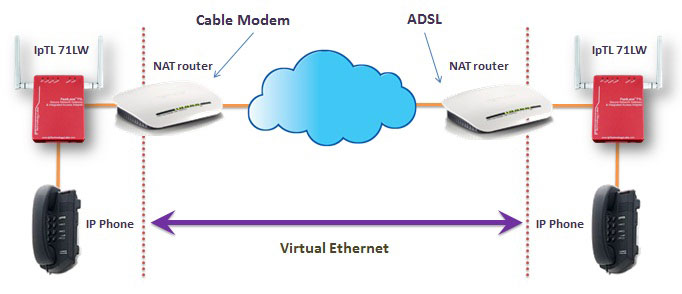 VPN Connectivity Solution- User Benefits
Your Data ALWAYS goes between your networks…never through our servers…ever!
Completely transparent to your data – VoIP – Video – Data – you name it.
Works through Firewalls, NATs, Proxies – and completely secure
No controllers, No recurring charges or licenses.
Clientless VPN – no client on any device full security end-to-end
Unlimited Hosts, Unlimited, Users, Unlimited VLANs
No FIXED IP required on either end of the link
Can use with Dynamic IP on both ends of the link including DCHP or PPPoE
VLAN extension over the Internet – Completely transparent
Use for MPLS Leased Line Replacement
Totally secure – You control your VPN!