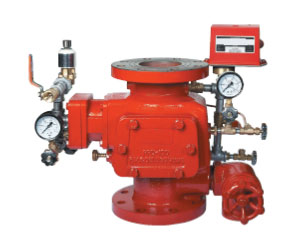 For the past four decades, Dutco Tennant LLC has been the leading supplier for engineering and industrial solutions in the Middle East and GCC areas. With our pledge to provide the best solution at the lowest cost while keeping a sharp focus on environmental awareness and societal responsibilities we have been building our place among the hearts of thousands of satisfied consumers. They have trusted us for our punctuality and efficiency. We are always growing and having a generous company profile has given an honorable recognition. We are always trying to meet the demands of the ever-evolving industry demands of the consumers and we also provide complete solutions for each project.
We have a team of great experienced and qualified individuals who work as advisors for the customers to choose the right product for their requirements.
Among all our products offerings we have a complete and wide range of firefighting products category in which one can find the complete firefighting solution necessary to protect business and other establishments.
A pre-action system is a hybrid dry/wet fire protection system in which the pipes are filled with compressed air and the sprinkler heads are all closed, and water is held back from the piping by a pre-action valve. This system is considered a dry system until activated when it becomes a wet system. When the system detects heat or fire, the pre-action valve opens, and the pipes are flooded with water, dry chemicals, inert gases or foam.
When heat or fire is detected by a specific sprinkler head that sprinkler head open and the system will work to extinguish the fire in that immediate area. With the activation of more sprinklers, the system coverage gets expanded.
Pre-action systems can also be used when the accidental discharge of extinguisher could lead to damage. These systems are mainly found in environments which are sensitive to water. Pre-action systems are commonly used in Museums, Art Galleries, Data Centers, Libraries, Storage Rooms, etc.
These systems are mainly suitable to use in cold weather applications where water can often freeze in the pipes and can damage the system. These are typically used in high hazard areas and also for the protection of highly sensitive objects. The Pre Action Deluge valves are designed to minimize the friction loss inside and inner parts such as clapper are made of cast bronze to offer excellent corrosion and pressure resistance. We offer the best in class pricing and quality.