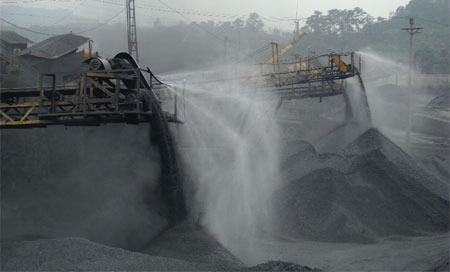 For the last four decades, Dutco Tennant LLC has been one of the leading suppliers of various kinds of industrial and engineering solutions in the Middle East and GCC region. With our dedication to quality and punctuality, we have been able to earn the trust of thousands of people around the world. We proudly work with a list of high-status clientele comprising of both corporate and government agencies and have been contributing towards the infrastructural development of various schools, colleges, airports, shopping malls, networking infrastructure, hospitals, hotels, universities, offices, etc.
We are one of those rarest companies who believe that serving the customer should be the main and foremost priority. We feel that every customer can have unique and diverse needs based on their project needs. And to fulfill all their demands we actively collaborate with various manufacturers and contractors around the world and is always growing.
We uphold high standards of performance as we want to establish a long-term and competitive position in the market in which we operate. We always keep sharp attention on environmental safety and societal responsibilities.
We have introduced a team of qualified experts who have deep knowledge about their fields and are always available to help our customers choose the right solution for their need.
Our wide range of products covers almost every aspect of industrial and engineering needs and we are trying to add more and more products every day into our inventory.
Our product offerings are divided into various business units. Among them, Civil Infrastructure is one of our most recognized and famous business units. Inside that, we have categorized our dust control solutions. Dutco Tennant LLC has selected it's dust control & suppression technologies so that they are simple to use, highly effective, and increase in cost-effectiveness over time.
Cutting edge dust control & suppression technology of GRT Activate that makes water work better, harder, and more efficiently. Injected through existing spray systems, trucks or stabilizers, key applications are for quarrying crushers and conveyors and for road construction.
GRT Activate is used to control dust in transfer operations and modifying soil/water conditions for road construction. Most fine dust is by nature hydrophobic (water-hating) and at the microscopic level repels water – so despite the volumes used, the finest particles simply bounce off of sprayed water. These fine particles, which may not even be visible, are the most hazardous to health, leading to respiratory disease and eye irritation and damage.
GRT Activate reduces water requirements for compaction and construction of roads – saving project time, money and precious water!
Features:
Non Hazardous
Simple & Easy to Apply
Non Flammable & Non volatile
Water Resistant
Non Leeching
Biodegradable
Non Dissipating
Dries Completely odorless
Ultraviolet Resistant
Environmentally Safe
Benefits:
Significantly reduce water consumption for process dust control and road construction.
Easy application through existing spraying systems
Significantly reduce water consumption for process dust control
Cost benefits from improving the efficiency of processing
Strips out hazardous dust particles
Area of use:
Quarrying and Mining
Road Construction