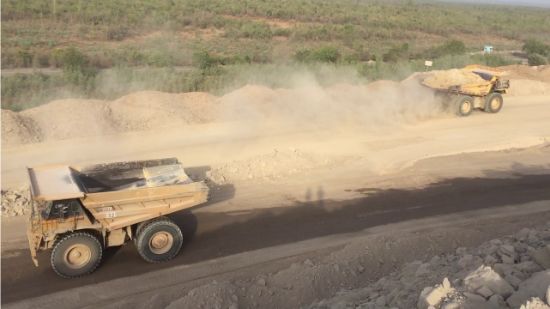 GRT Haul-Loc is a specially developed liquid polymer added to watering trucks used to reduce water required for continuous dust control & suppression by at least 50% and extend the dust suppressing effects four to five times longer than water alone.
Designed especially for the conditions of the mining and resource parts, GRT Haul Loc can be applied using existing site water trucks, tankers, or sprinklers. Mixed with water, Haul-Loc is sprayed onto roads, it binds and creates a stable layer resistant to traffic jam, wind erosion, and rainfall impact.
Ultra-concentrate that uses GRT's LCP technologies to improve the efficiency and effectiveness of water cart operations by up to 500%. Save water, eliminate dust, and improve safety on your haul roads.
Features:
Non Hazardous
Simple & Easy to Apply
Non Flammable & Non volatile
Water Resistant
Non Leeching
Biodegradable
Non Dissipating
Dries Completely odorless
Ultraviolet Resistant
Environmentally Safe
Benefits:
Ideal for established, permanent operations or long-term projects
Immediate cost benefits compared to continually watering
Improved health and safety on site
Non Toxic & Environmentally safe
Area of Use:
Haul Roads
Cleared Sites
Environmental Management