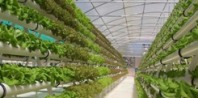 In the Middle East and GCC region, a well-recognized name as a supplier for various kinds of industrial and engineering solutions is Dutco Tennant LLC. For the last four decades, we have been earning recognition and have been working with a list of high-profile clients comprising of both private and public sectors. We have been actively contributing behind the infrastructural growth of various cities and our completed and ongoing projects include schools, colleges, hospitals, museums, shopping malls, offices, airports, networking infrastructure, industrial plants, etc.
We have always given the foremost priority to our customers and always try to meet all their demands in the field of industrial and engineering projects. We believe that each customer is unique and can have unique requirements for their projects. To try to meet all their demands, we are constantly growing and collaborating with various contractors and manufacturers over the world.
We feel proud to share that we have been able to earn a place of trust inside the hearts of thousands of customers and this have been made possible because of our sharp focus on quality, punctuality, societal responsibilities and above all environmental safety.
Apart from that, we feel honored to have been appreciated over the world with various awards and honors for our unmatched service. But we feel that there is still work to do and we are every day working to include more and more offerings for our clients.
Aeroponic systems nourish plants with nutrient-laden mist. The roots are held in a soilless growing medium, such as coco coir, over which nutrient-laden water is periodically pumped. Aeroponics simply dispenses with the growing medium, leaving the roots to dangle in the air, where they are periodically puffed by specially-designed misting devices. In the Aeroponics system, seeds are "planted' in pieces of foam stuffed into tiny pots, which are exposed to light on one end and nutrient mist on the other. The stem and root mass are held in the place by the foam as the plants grow.
This new and modern farming system comes with a lot of advantages too. Eliminating the growing medium is very much helpful for the faster growth of the plants as the extra oxygen they are exposed to results in faster growth. Aeroponic systems are extremely water efficient as the closed-loop systems use 95 percent less irrigation than plants grown in soil. As the nutrients are held in water it gets recycled too. Aeroponics can grow large quantities of food in small spaces. As this system is fully enclosed, there is no nutrient runoff to foul nearby waterways.
Dutco Tennant LLC offers complete solutions regarding Aeroponics ranging from the supply, delivery, and installation.