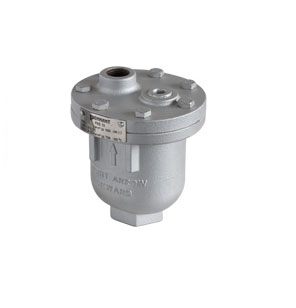 One of the leading suppliers for industrial and engineering products and solutions in the Middle East and GCC region, Dutco Tennant LLC has been trusted by numerous customers as a company which never compromises on quality and delivers the best solution each time.
For almost four decades we have worked with a list of high profile clients and have been working with them behind the infrastructural development of various schools, colleges, museums, shopping malls, airports, hospitals, etc. Our wide range of product offerings ranges from several verticals like construction to electrical and electronics. With our punctuality towards timing and uncompromised quality, we have earned recognition in the marketplace.
With the inventions of newer and advanced technologies every day, the demands and needs of customers are always evolving. Our priority lies with the customer and we always uphold high standards of performance for them. We believe that each customer is unique and may have unique and diverse needs according to their needs. For that, we are always growing and are actively collaborating with various contractors and manufacturers to provide to meet all the needs and demands of our customers.
With a revolutionized shift from a purely stockiest and supply model to a complete solution provider with value-added design, engineering, turnkey project management and logistical support, we are now in the position to offer a seamless integrated system and solution for the marine and offshore industries that is recognized and accepted by the various classification societies and customers' appointed third-party inspectorates.
Dutco Tennant LLC has an alliance with major equipment, product and service providers to offer a network of solutions and services for offshore oil & gas industries.
We have a team of specialist engineers supported by internationally renowned suppliers. With our excellent relationship with many oils operating, refining, storage, transportation and distribution companies in GCC, we have been trusted to implement many major equipment supply contracts. Our major products supplies include all types of Valves, Strainers, Flame Arrestor, Tank Farm Products, Instrumentation Products, and access engineering products among others.
An air eliminator is a segment of piping which is attached to a main piece of pipe to trap and release air. In systems in which the flow of fluids is measured by a meter, the eliminator is usually attached ahead of the meter and on top of the mainline. The main purpose of air eliminators is to prevent air from passing through the meter, which would cause inaccurate volume readings. Most piping systems used in the boilers and chillers in residential housing and manufacturing facilities utilize air eliminators.
Since air is generally lighter than liquids, air eliminators are attached above a stilling chamber at the highest part of the main pipe. Flow meters cannot differentiate between fluids and air, so air eliminators are installed ahead of the meters in a pipeline so that air will not be measured. This way the volumetric readings of the meters are more accurate. Excessive wear and unit failure or damage can also be reduced if the liquid flow is free from air.