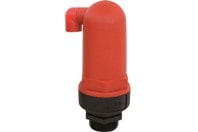 Dutco Tennant LLC has pledged to always bring out the most effective, inexpensive and environment-friendly solution for our customers and this makes us stand out as a leading supplier of industrial and engineering products in the Middle East and GCC region. We have earned the trust of thousands of people around the world who have been getting the best solution for all their requirements from us for the past four decades. Our service and expertise have earned us various accolades and recognition which motivate us to keep going on and on.
We have been trusted by our high-profile list of clients who have allowed us to contribute in various public and private infrastructure projects comprising of schools, colleges, hospitals, industries, water treatment plants, airports, shopping malls, networking infrastructure, offices, etc in the Middle East and GCC region.
We have always put our customers in the front seat of priority and we believe that each customer can have their unique and diverse requirements according to their project needs. We are always growing and are actively collaborating with various contractors and manufacturers worldwide to bring out the best solution every time.
Our wide range of products and offerings has been divided into some wide categories known as Business Units. These business units have been divided according to their applications and types. One of our most specialized and sought after business unit is Irrigation & Landscaping. We provide a complete solution for your irrigation and landscaping requirement, our world-class material which you can use in the treated sewerage line (TSE) helps in the efficient flow of treated sewage water with less maintenance and long life, which includes all-time of coupling, dismantling joints, flange adaptors and different type of valves.
Our irrigation and landscaping solutions also include small irrigation networks and irrigation pumping stations. We provide a complete package of pumping station accessories which includes, penstocks/stop logs, DI pipes and Fittings, control valves, self-cleaning filters, and dosing units. With our collaboration with some of the world-leading manufacturers, we have been able to provide you timely solutions for your complex problems.
It is important to control the air in an irrigation system because of the presence of air bubbles and air pockets, or their absence can cause problems and damage to the system. Correctly size and placed air valves will control the air and alleviate the disturbances. This makes the system more efficient and effective to provide more energy savings. We provide the best-in-class Air Valves for Agriculture and Horticulture.