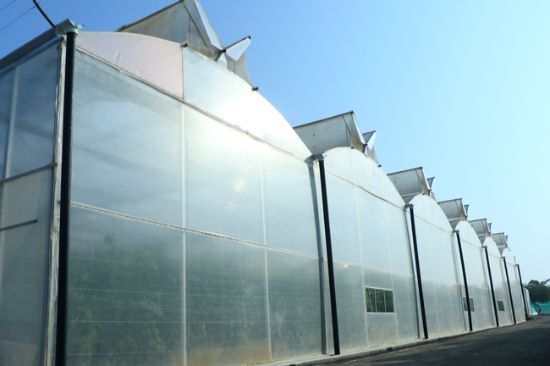 Greenhouses are climate-controlled Structures. Our Green Houses have a variety of applications, the majority being, off-season growing of vegetables, floriculture, planting material acclimatization, fruit crop growing for the export market, and plant breeding and varietals improvement.
Our Houses are built of a G.I. structure wherein crops are grown under a favorable artificially controlled environment and other conditions viz. temperature, humidity, light intensity, photoperiod, ventilation, soil media, disease control, irrigation, Fertigation, and other agronomical practices throughout the season irrespective of the natural conditions outside.
In conventional Agronomical practices, the crops are being grown/cultivated in the open field under natural conditions where the crops are more susceptible to sudden changes in climate i.e. temperature, humidity, light intensity, photoperiod, and other conditions due to which the quality, yield of a particular crop can get affected and may be decreased.
Our Green Houses are available in different sizes and constructed as per customer requirements. The sizes vary from as small as 100 Sq. M to 10,000 Sq M and more.
The degree of sophistication also varies from a simple polyhouse with polythein sheet covering to highly sophisticated, fully automated systems with Polycarbonate sheet roofing (double-walled), PAR lightings, boom irrigation, rolling benches, and full scale computerized (fully automated) systems.
Features & Specifications
Up to 5 to 8 times boost in yields
Consistent and healthy crop growth, while maintaining uniform quality of fruits
Compared to open field flood irrigation it helps in saving water by 50%
Promotes early maturity resulting in faster and higher ROI
30% increase in fertilizer-use-efficiency
Reduced cost of fertilizers, labor and inter-culturing operations
Minimal wastage due to fertilizer and chemical treatment done through Micro Irrigation System
Protected cultivation can be accomplished for undulating terrains, waterlogged, saline, hilly and sandy barren lands