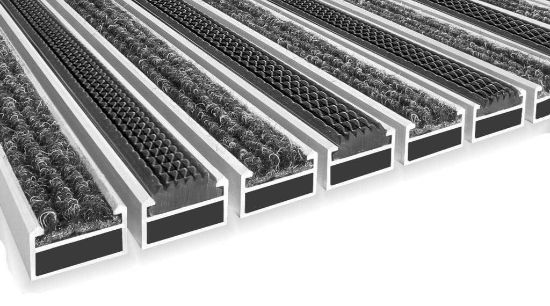 Description
Dutco Tennant LLC is your one-stop solution provider for all your industrial and engineering solution requirements in the Middle East and GCC region. For around four decades we have been the leader and our offered solutions cover every industry verticals and range from construction to networking to electrical. We supply services and products to a high-status list of corporate and government projects and have contributed to the creation of world-class private and public infrastructures such as water and wastewater projects, airports, exhibition centers, shopping malls, networking infrastructure, hospitals, hotels, universities, and offices. We have a great market presence around the world who meets the ever-evolving, newer demands of our customers. We actively collaborate with various contractors and suppliers around the world to meet the demands of our customers.
We provide solutions for a large number of commercial construction specialists like raised access flooring, luxury vinyl flooring, rubber flooring, carpet tiles, and woven vinyl flooring. Along with this we also provide solutions for building expansion joint covers and entrance matting systems alongside metal roofing products.
We are a leading provider of high quality, ground-breaking and hard-wearing Architectural finishing Products such as Roofing tiles, Expansion joint profiles, Stair nosing Profiles, Finishing profiles, Entrance mat, Access Doors & Hatches.
Aluminum Entrance Matting System is considered as the most important parts of the Facilities and shall be decorated aesthetically and functionally. Due to bidirectional heavy pedestrian traffic inwards and outwards, 80% of indoor pollution is formed by the dirt carried inside via the Entrances.
Considering those facts, we offer a comprehensive range of durable aluminum entrance matting systems which are used as barrier matting systems, popular for effective dirt scraping and moist wiping; additionally, they are all eco-friendly which shows one of many steps we take towards being environmentally friendly. The whole range of aluminum entrance matting systems is custom made to order and suitable for indoor or outdoor use.
Properly configured systems help the establishments not only by preventing the slippery floor accidents and also save time and money by lowering the cleaning costs. Durable aluminum profiles and rubber-based inserts are manufactured weather-proof while rollable design helps for easy cleaning and saving at freight costs.
We have entrance mats composed of aluminum profiles with a carpet, brushes or rubber insert. The combined action of the different materials acts as a dirt barrier preserving the cleanliness of the buildings flooring. There are several models with various thicknesses to choose from. The fluted aluminium present in the mats scrapes and cleans the dirt transported by shoes and simultaneously it dries and retains the dust.
Contact us for more information about the price and other details.