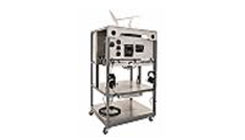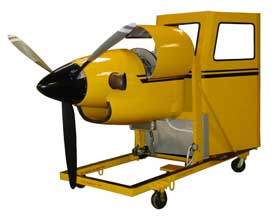 Dutco Tennant LLC believes in empowering the future generation of engineers and technicians with high quality educational and training equipment to make a bright future ahead. By working with technical experts, we are committed to serving the products which address key concerns, both now and for the future. For the past four decades, we have been supplying better learning solutions like school lab equipment, training equipment, and blended learning solutions for various schools, colleges, and other educational organizations in the Middle East and GCC region. We believe that each customer is unique and can have unique and diverse demands. We aim to achieve maximum client satisfaction and for that, we actively collaborate with various contractors and vendors globally to provide customized education and research solutions.As a pioneering supplier of advanced Aviation & Aerospace equipment for more than 40 years, Dutco Tennant LLC has earned the reputation for being the number one aviation training product supplier. Our products are counted for reliability, high-performance, and technical superiority around the world. These products find use in the world's most sophisticated aircraft. Always incorporating new technology, always dependable, always ready to supply latest products made with the best technology, Dutco Tennant LLC serves as a valued member of the global aviation and aerospace training equipment supplier community, delivering suave aviation products for technical colleges in the Middle East and Gulf area.
We supply aircraft navigation and engine instrumentation, LCD engine instrumentation, and custom military display systems. With around 40 years of experience in cockpit displays, avionics, and instrumentation, Dutco Tennant LLC is a prime contributor to the success of numerous aerospace platforms. All our products have been tested rigorously to bring you the best solution. With our unmatched quality and punctuality, we have been trusted as a supplier of choice for various clients in the Middle East and GCC region.
Whether you represent an aviation maintenance school, or you're an instructor or aviation maintenance student, we can deliver state-of-the-art aviation maintenance training technology. We publish textbooks, create multimedia materials, and manufacture training simulators — all focused on our goal of providing the best possible training experience for our customers.You won't find a stronger combination of quality products, attention to detail and five-star customer service.
These Included and not limited to:
Aircraft components
Airframe Training systems
Cutaways
Power Plant training Systems
Propellers & Governors
Shop Equipment
Contact us for more details about our products.
Aircraft Components
Varieties Includes :
Fuel System Components
Turbine Engine Accessories
Electrical Components
Hydraulic Components
Vacuum/Static System Components
Landing Gear and Brake Components
And More
Airframe Training systems
Varieties Includes :
Avionics Training Systems
Cabin Environmental Systems
Electrical Training Systems
Fuel Training Systems
Hydraulic Training Systems
Ice and Rain Protection Training Systems
Landing Gear and Brakes
Cutaways
Varieties Includes :
Engine Cutaways
Propeller & Governor Cutaways
Carburetor Cutaways
Airframe Component Cutaways
Hydraulic System Cutaways
Electrical System Cutaways
Instrument System Cutaways
Propellers & Governors
Varieties Includes :
3-Bladed Reversing Propeller P26
Constant Speed Propellers
Fixed Pitch Metal Propeller P20
Propeller Governors