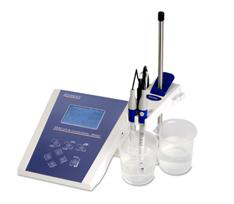 Dutco Tennant LLC supplies high-quality analytical solutions equipment bundled with extraordinary service and client communication. We have a huge range of high-class instruments designed for specific fields of application. We supply and install scientific and analytical instruments all over the Middle East and the GCC region. For setting up a science laboratory for analytical research, you might require various instruments including some essential lab tools or equipment. Our business unit Analytical solution & products refer to the equipment used in the lab for performing various experiments.  Our range of supply includes Chemical Lab Solutions, Microbiology Lab Solutions, Material Science testing Solutions, Research Equipment, Network Survey equipment, and other products. Dutco Tennant LLC supplies reasonably priced hard-wearing, consistent and quality equipment suitable for all analytical labs. We also provide customized analytical research equipment suitable for doing scientific research. We have earned a respectable name in the industry as we are one of the best analytical lab solutions suppliers across the world.
A benchtop pH meter is an electronic instrument which is used to measure acidity and alkalinity of liquid or semi-solid samples across many industries with applications in wastewater, drinking water, food and beverage, chemical and pharmaceutical testing. A traditional benchtop pH meter consists of a measuring electrode, a reference electrode, and a meter. The measuring electrode is hydrogen ion and measures pH as the sample surrounds the glass bulb at the end. A small voltage output varies with the concentration of the H+ ions in the sample and that is measured and displayed as pH units by the meter. We offer a variety of benchtop pH meters with different combinations of measurement modes including pH, mV, ion, and conductivity. Our advanced research-grade dual channel benchtop pH/ISE/mV meter is completely customizable with a large color LCD, capacitive touch keys, and USB port for computer connectivity. It is rich in features including 5 point calibration, selectable resolution, data logging, alarm limits, comprehensive GLP, and much more. It retains simplicity with both dedicated key for routine operation and virtual keys that guide the user through setup options.
Features at a glance
Highly Customizable User Interface
Color Graphic LCD
Capacitive Touch
Choice of Calibration
Data Logging
Data Transfer
For further details about this amazing product like availability, price, specifications, warranty, delivery time frame and any other requests or questions contact us. We have a dedicated team of experts who are always looking to help you out.
Products Covered
Technical data
pH
Range -2.000 to +20.000
Resolution 0.001/0.01/0.1
Accuracy }0.003
Calibration User selectable 1, 2 or 3 point
Auto buffer recognition Jenway (2.00, 4.00, 7.00, 9.20 and 10.00), DIN, NIST, JIS
mV
Range }1999.9mV
Resolution 0.1/1mV
Accuracy }0.2mV
Temperature
Range -10 to 105°C
Resolution 0.1°C
Accuracy }0.5°C
ATC and manual temperature 0 to 100°C
Alarm points -2.000 to 19.999pH
GLP Calibration reminder interval(1 to 999hrs) Alarm outputs(open collector and audible).
Security code protected data
Outputs Analogue, RS232 and IrDA
Connector BNC
Power 9V AC }10% @ 50/60Hz*
Size (l x w x h), mm 210 x 250 x 55
Weight, g 850