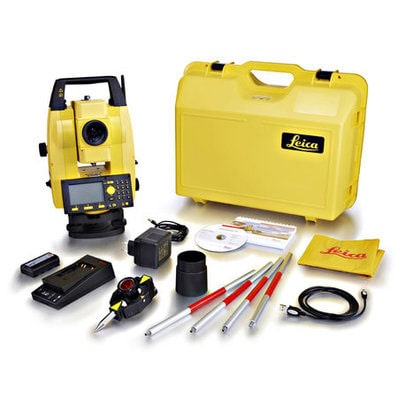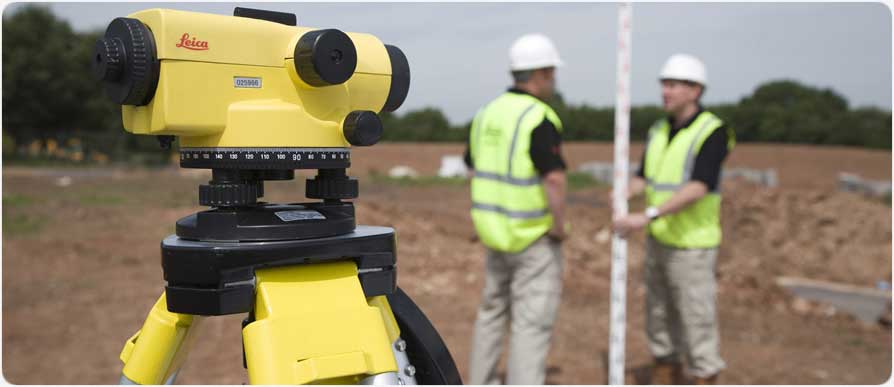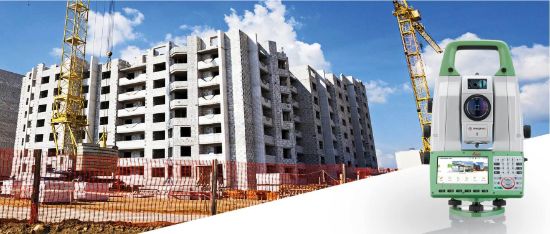 Equipment for teaching Land Survey.
Surveying is the process of analyzing and recording the characteristics of a land area span to help design a plan or map for constructions. It is a technique, profession, art and science of determining the terrestrial or three-dimensional position of points and the distances and angles between them. These points are usually on the surface of the earth, and they are often used to establish maps and boundaries for ownership, locations, such as building corners or the surface location of subsurface features, or other purposes required by government or civil law like property sales.
Surveyors work with elements of geometry, trigonometry, regression analysis, physics, engineering, metrology, programming languages, and the law. Surveying is done with the use of equipment like total stations, robotic total stations, theodolites, GNSS receivers, retroreflectors, 3D scanners, radios, clinometer, handheld tablets, digital levels, subsurface locators, drones, GIS, and surveying software. Surveying has been an element in the development of the human environment since the beginning of recorded history. The planning and execution of most forms of construction require it. It is also used in transport, communications, mapping, and the definition of legal boundaries for land ownership. It is an important tool for research in many other scientific disciplines.
Our scientific instruments are acknowledged for striking features such as dimensional accuracy, excellent performance, precision result, and long service life. We have segregated our infrastructure into various divisions for the efficient production of scientific instruments.
Equipment Include :
Total Stations
Theodolite complete set with aluminum stand
3D scanners
Survey compass staff aluminum 4 meters 4 fold
Ranging rod
Pantograph
Abney level
A telescopic alidade (complete set)
Measuring chain 20-meter gunter chain
Arrow
Line ranger
Cross staff
Optical square
Clinometer
Planimeter
Drawing board 23" x 32"
Drawing board 30" x 42"
Plame table set complete as per ISI
IOPleve with aluminum stand complete set
Dumpy level with stand
Prismatic compass staff aluminum stand
Label machine with stand hanging rod with stand
Dutco Tennant LLC is a leading supplier of industrial and engineering solutions in the Middle East and GCC region. For around four decades we have been leading the industry and have been working closely with a list of high profile corporate and government projects and have contributed behind the creation of world-class infrastructure ranging from waste and wastewater projects, airports, exhibition centers, shopping malls, networking structures, hospitals, hotels, and offices.