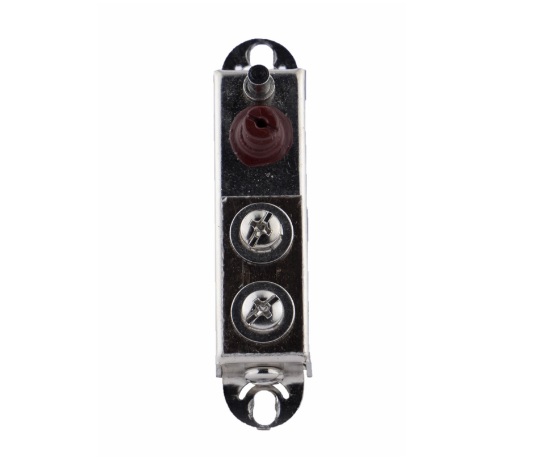 Diffusion pump accessories including baffles, fluids, cold caps, heaters, centering rings, and thermal switches.
Heaters & Heater Components for Diffusion Pumps
Agilent Diffusion Pump heaters are very robust and optimized for the use with the boiler design. They can be easily exchanged and serviced without unloading the oil.
Fluids for Diffusion Pumps
Agilent recommends NEOVAC SY and SANTOVAC 5 for the use with Agilent Diffusion Pumps. NEOVAC SY is a high quality, low cost synthetic organic compound. Its low vapor pressure allows it to achieve base pressures in the low 10-8 Torr range. SANTOVAC 5 has ultra low vapor pressure that allows it to achieve base pressures in 10-10 Torr range and low backstreaming rates.
Centering Rings & Thermal Switches for Diffusion Pumps
Agilent Centering Rings for Diffusion Pumps help create reliable seals with your system. Diffusion Pump Thermal Switches prevent system over-heating conditions.
Cold Caps for Diffusion Pumps
The Agilent Extended Cold Cap is an option that fits inside the VHS-4, VHS-6 and VHS-10 pumps. It replaces the standard cold cap to stop backstreaming as effectively as an optically dense baffle, yet it retains 80% of the pump's speed.
Baffles for Diffusion Pumps
Agilent watercooled Halo Baffles provide nearly twice the speed at the pump inlet as that achieved with other baffles. They do not add any height to the system. These baffles are very economical and decrease backstreaming and outgassing.