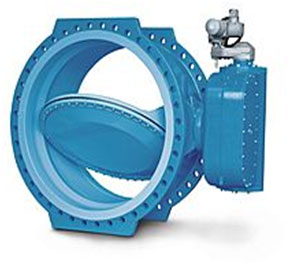 DN 700 - 3600
PN 6 - 40
Body : EN-JS1030
Coating : Epoxy, Enamel, Rubber lining, Epoxy-Polymer-Ceramic (EPC)
Tried and tested technology for nominal widths between DN 700 and DN 3600, variants with weight loaded hydraulic actuator available. Drinking water certificate.
Features
Drive shaft and bearing pins in maintenance- free, self-lubricating sleeve bearings
Robust wedge connection between drive shaft and tilting disc
Easily adjustable and in the open position interchangeable main seal due to profile and clamping ring.