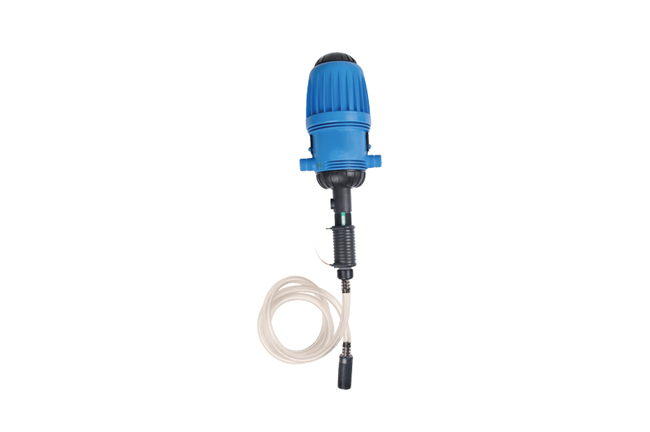 The Fertigation system is widely used in farming and to further enhance the results of this technique, our Fertigation Dosing System is the perfect solution. It comes in an innovative compact design that's operational even without electricity.
The unit is known for delivering accurate and proportional injection rate that is especially carried out with the help of a special adjusting lock arrangement. With its additional fine suction filter, the unit is able to prevent any solid particles entering into the system and make the fertigation process purified.
Our Fertigation Dosing System is made from robust plastic material that also has high resistance against chemicals. It is available in two operational options to offer more flexibility which includes an on/off system and the other air release valve.
This fertigation dosing unit is ideal for applications where precise fertilizer and other agricultural chemicals are required.
FEATURES

Simple installation, maintenance and operation.
Maximum operating pressure 5 kg/cm 2 (70 psi).
Reduced pressure loss.
¾" BSP inlet/outlet connection.
Dosing flow range - 0.12 to 100 lph for 0.4 to 4% adjustable.
Available in two models - on/off system and with Air Release Valve.
APPLICATIONS
Landscaping
Greenhouse Nursery
Fruit/Vegetable production