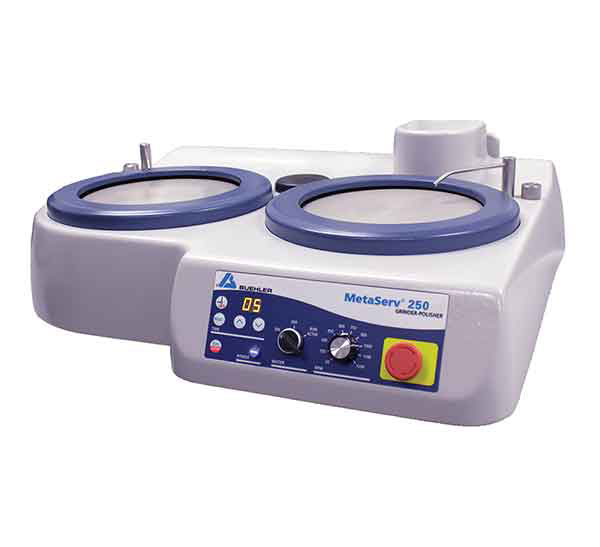 The Manual Grinder/Polishers offers performance, economy and reliability for low volume preparation applications. Transform the standard speed single or twin base to a semi-automatic system with the addition of the vector power head.
Features
High speed twin base, with an operating range of 50-1200 rpm for manual high speed grinding applications only.
Single or central force polishing options available with the Vector Power Heads.
Built-in drain and bowl wash flush away debris before it can build up.
Adjustable water flow nozzle keeps specimens cool during grinding.
Compatible with the Burst Dispensing System and Stadium Seating in manual and semi-automatic modes.