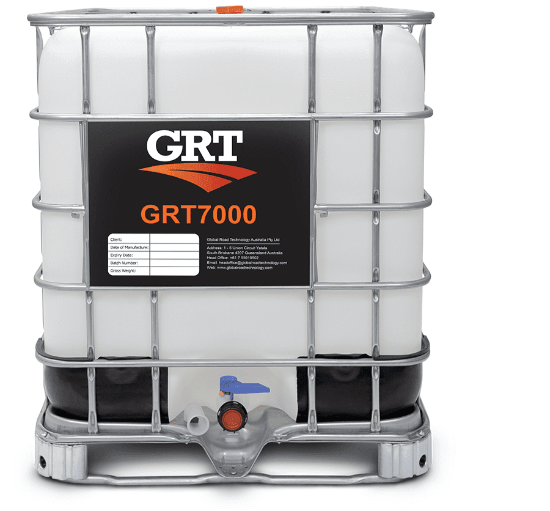 A specially formulated liquid polymer, GRT 7000 is a key solution that dries clear, and is environmentally friendly. Engineered for use in road construction, it can act as a clear polymer sealant as well as a high performing stabilization agent.
GRT 7000 works by physically and chemically bonding soil or pavement particles leading to improved compressive strengths, high tensile resilience, and water impermeability.
As well as a clear, environmentally safe, and aesthetically pleasing polymer seal, GRT 7000 is a highly effective polymer soil stabilization agent. Used on its own or in conjunction with traditional soil stabilization agents it achieves extremely high UCS results with relatively low dosage rates. For example, testing with as little as 0.7% by mass has seen results over +6MPa achieved.
Features:
Non Hazardous
Simple & Easy to Apply
Non Flammable & Non volatile
Water Resistant
Non Leeching
Biodegradable
Non Dissipating
Dries Completely odorless
Ultraviolet Resistant
Environmentally Safe
Area of Use:
New Construction
Pavement Recycling
Sealing or stabilising haul roads, side tracks, car parks, construction