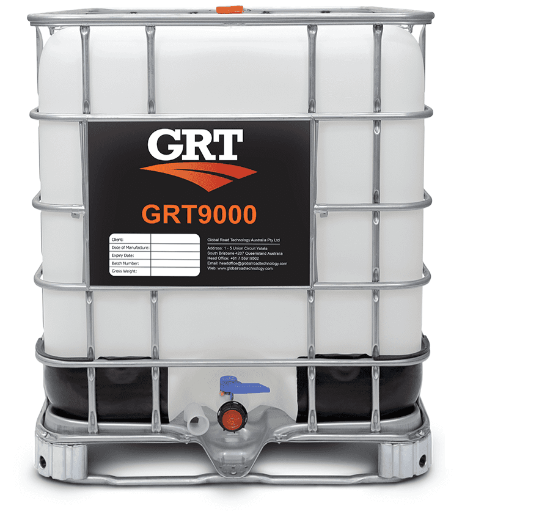 GRT's most advanced polymer soil stabilization product, GRT 9000 was developed, for use in the construction of high-quality and cost-effective pavement applications.
GRT 9000 is available as a clear or opaque polymer. Both varieties are high performing stabilization agents that work by physically and chemically bonding soil or pavement particles leading to improved compressive strengths, high tensile resilience, and water impermeability.
Inadequate pavements (due pavement life or increased traffic volumes) can result in considerable and detrimental effects for an asset owner or manager's triple bottom line. Dust, potholes, rutting, corrugation and other surface degradation caused by heavy traffic or extreme weather can cause serious harm to people, the planet and profit.
GRT9000 polymer soil stabilization helps alleviate these environmental, social and financial concerns. Using in-situ or imported road construction materials, GRT 9000 is used to create a hard, semi-flexible and water impermeable pavement.
Features:
Non Hazardous
Simple & Easy to Apply
Non Flammable & Non volatile
Water Resistant
Non Leeching
Biodegradable
Non Dissipating
Dries Completely odorless
Ultraviolet Resistant
Environmentally Safe
Benefits:
Non toxic & environmentally safe
Long-term cost benefits from lower maintenance and repairs
Immediate cost benefits from construction and materials efficiency
Reduce pavement thicknesses by 70%
Area of Use:
Haul road
Rural and farming roads
Service roads and hardstands
Base and sub-base layers of major public roads and infrastructure