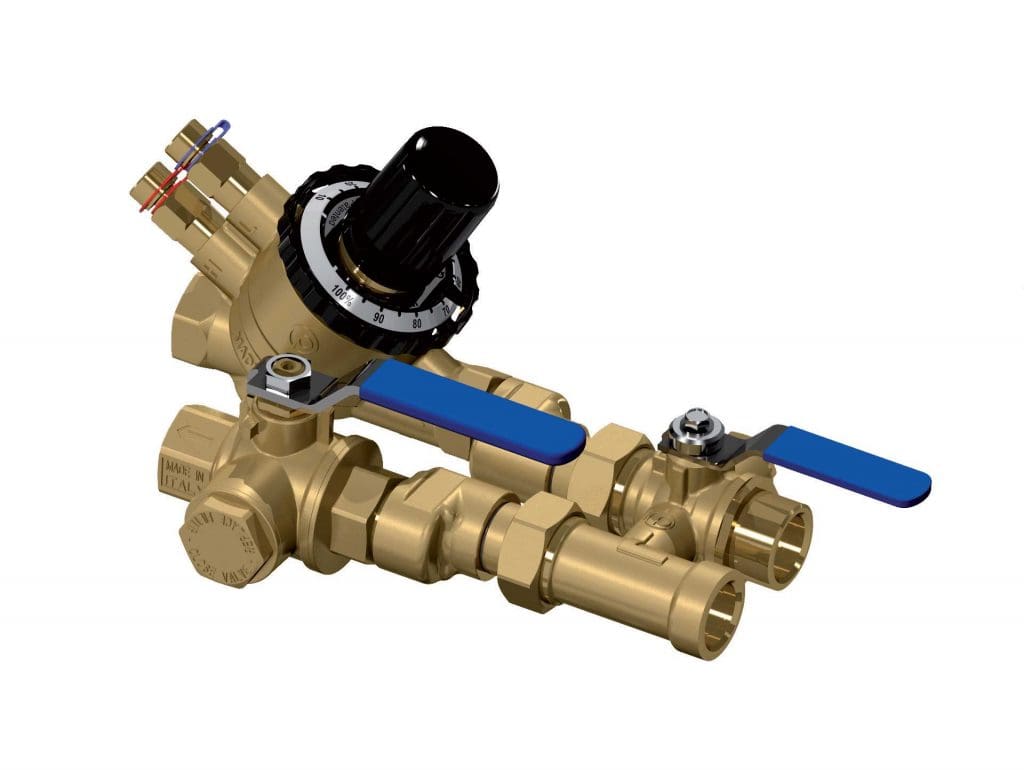 Flushing bypass with pressure independent control valve and Filterball shut off valve with integrated strainer.
The kit includes an pressure independent control valve to maintain design flow rates and provide modulating temperature control, also included in the assembly is isolation valves on both flow and return. The flow valve is typically a combined isolation valve and strainer, The return valve is either incorporated on the fixed by-pass or a separate valve on the adjustable centre flushing by-pass. A flushing by-pass and blow down valve are offered so that the valve set and connected terminal unit may be flushed out of circuit and subsequently forward flushed.
This Kit has been designed to provide maximum flexibility and allow customization in a number of configurations. Varying the components and adjusting the centre to centre distance of the flushing by-pass.
Features
| | |
| --- | --- |
| Pressure rating | PN25 (PN16 with flexible hoses) |
| Flow rate range | 15 – 3000 l/h dependent on valve selection |
| Working temperature range | 0 - 100° C |
| Working differential pressure range | 25 – 600kPa minimum depends on valve and setting |
| Flow control accuracy (linearity and hysteresis) | ±10% across working DP range at 100% flow |
| Control valve characteristic | Equal percentage depends on actuator |
| Control valve leakage rate | to IEC 60534-4 Class IV |
| Available thread types | BSP and NPT (*) |