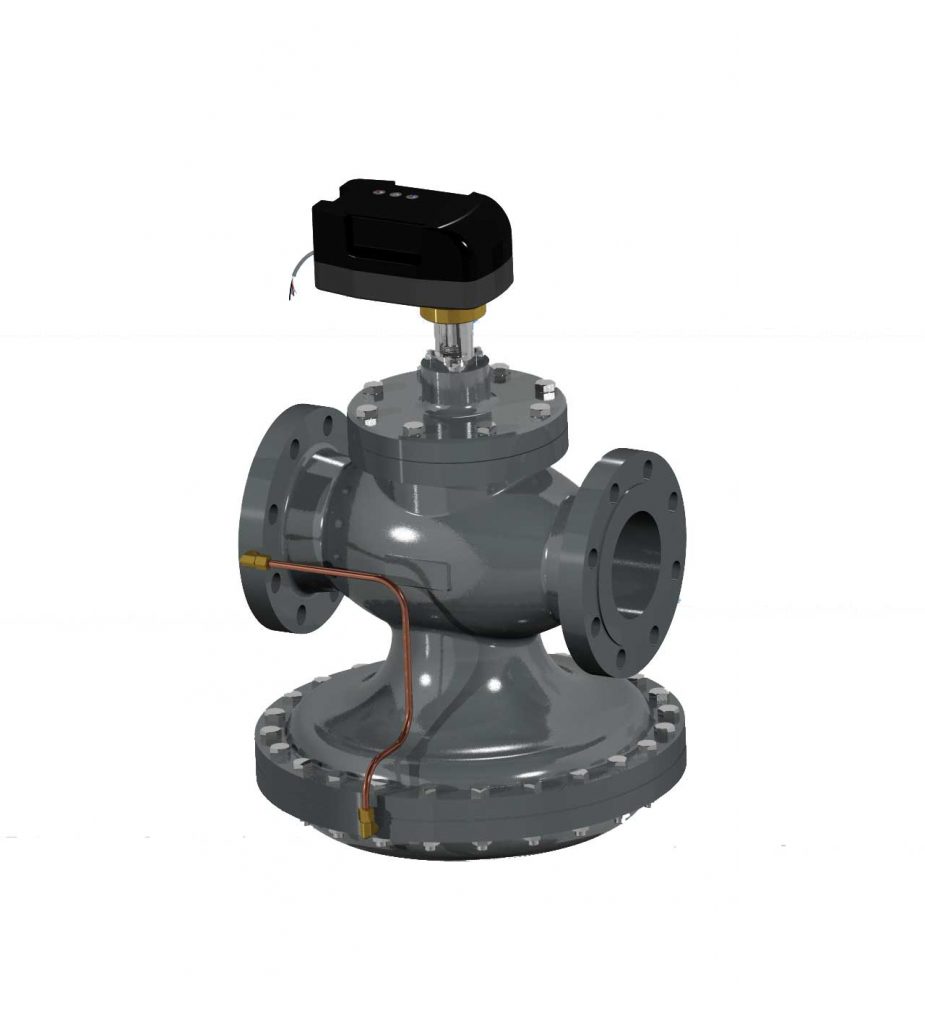 The Diaphragm Type-Ductile Iron PICV valve offers the following functions :
Good valve authority to maintain temperature control and power output from the terminal unit using the complete stroke of the valve.
Maximum design flow limitation: once set, the 94F maintains design flow regardless of pressure changes in the system.
It can easily be set up once installed, using the M94F actuator provided.
Features
Modulating temperature control valve
The design flow can be set on the actuator and then the valve maintains that flow during commissioning
No requirement for differential pressure control and balancing valves
Large diaphragm to ensure good performance
No valve sizing calculation is required as it maintains constant differential pressure (then flow rate) across itself
Technical Data
ΔP max. 400 kPa / 4 bar.
Temperature -10 ÷ 120 °C
Working pressure max 1600 kPa / 16 bar
Rangeability>100IEC 60534-2-3
LeakageClass IVIEC 60534-4