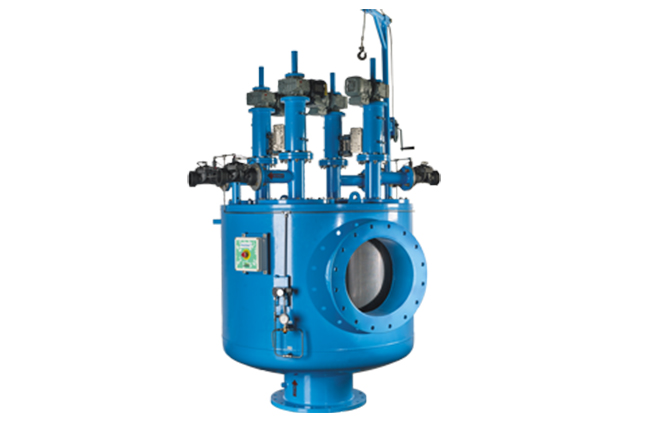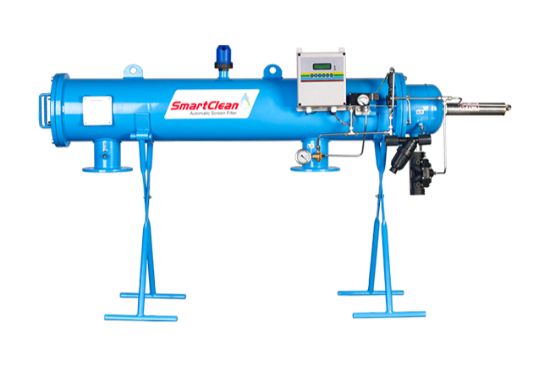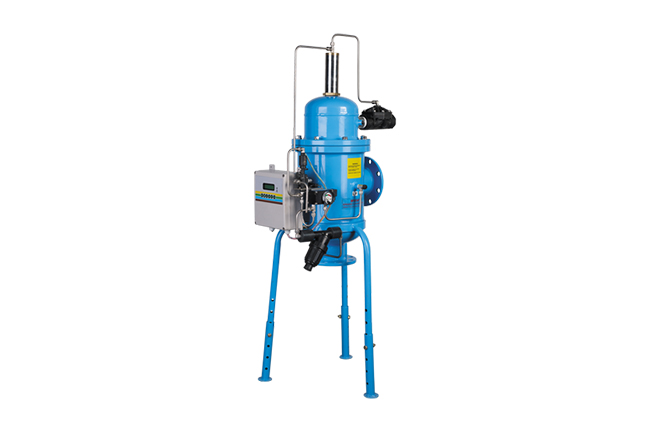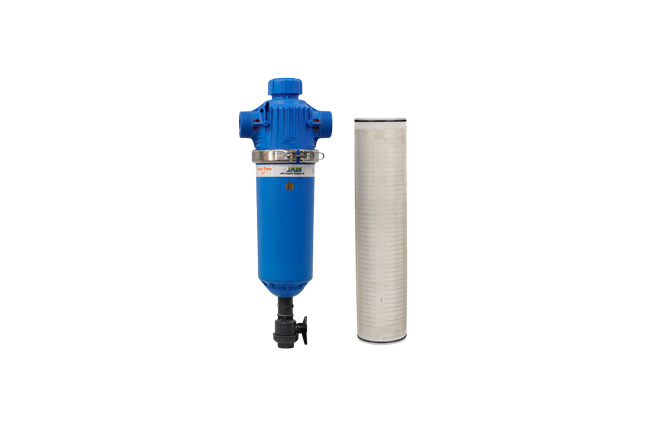 Filtration station is the integral part of a micro irrigation system. The use of a quality filter gives an assurance that no matter what, the debris remains out of the irrigation system. Since even the most minute particles can cause the issue of obstructing the drip emitters.
The type of filter that are commonly used for such applications are - Media Filter (sand filter), Hydrocyclone/Sand Separator and Compulsory Filter (disc/screen/turbo clean). The type of filters that are needed to be installed depends on the input water's quality whereas their capacity is decided based on the design and discharge.
Typically, the Hydrocyclone/Sand Separators are used for filtering sand particles that are found in running water sources such as rivers, bore wells, canals, etc. On the contrary Media Filters are exclusively used for filtering biological impurities such as slimy things or algae, etc.
The installation of the filter stations should be such that the inlet pressure should be optimum (depending on the type of system) so that it could obtain uniform water discharge from the drippers and minimize the risk of clogging of lateral and drippers.
The pressure variations between the inlet and outlet of a filter indicates whether the filters require cleaning. Pressure difference over 0.3 kg/cm² (3 m of water; for screen and disc filter), means that the filter needs cleaning. The pressure difference between the inlet and outlet of a filter can be checked using a pressure gauge provided with separate pressure check assemblies for inlet and outlet respectively.
Importance of Filters
The natural water sources are not found in its purest form and are always contaminated with chemical, physical and biological impurities. Proper filtration with the use of quality filters is essential to prevent low pressure diffusers such as emitters from clogging. Dutco Tennant LLC wide range of water filters can be used efficiently to safeguard your systems from such clogging hazards.
Highlights of Our Filters
New and improved polymer incorporation allow plastic to achieve similar strength that of a metal
Polymer material offering metal-like strength with lightweight properties
Manufactured from specialized plastic alloy material offers increased toughness, stiffness, heat and impact resistance
Exceptional weather and chemical resistance properties
Ribbed body construction for withstanding pipelines surges and water hammer effects
Anti-corrosive and weather-resistance performance with coated inlet/outlet manifold
Specially designed manifolds for multiple filter/battery options
Dutco Tennant LLC supplies a wide range of Filter products that are suitable for agriculture and horticulture applications. We are committed to supplying high-performance products that meet our clients' requirements.