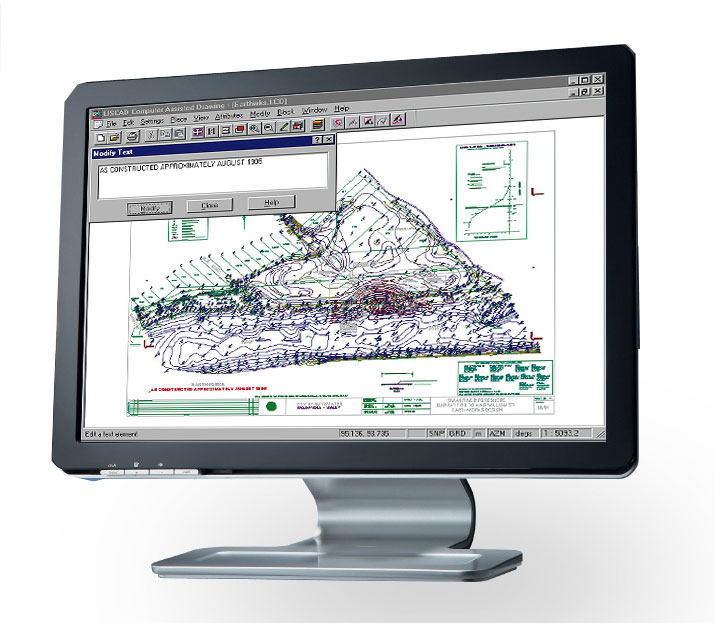 Liscad is purpose made survey & engineering software for the Engineer and Surveyor.
For convenience, Liscad is available in modular form so you only need the software necessary to fulfil your daily tasks. Liscad is available in English (UK), English (US), Dutch, Finnish, French, German, Korean, Russian and Spanish.
Benefits
Lite - Just for starters. LISCAD Lite is an abbreviated version for data reduction, plus import / export of other systems, including DXF and DGN.
Computations have a virtually unlimited sized database featuring full connectivity for features, layers, codes and attributes. Full COGO functions, editing for multiple object types, including lines, splines arcs and spirals, plus support for text are all included.
Input/Output for transferring data to and from other systems, plus support for more than 40 different total stations and GPS systems. Import and export a variety of exchange files including DXF, DGN and ARC/INFO.
Modelling validates and computes digital terrain models and segments break lines. Generates contour maps complete with user defined labels.
Volumes calculate quantities to a base datum or between surfaces. A new model of height differences can be generated.
3D Visualization allows easy navigation around the model with walk, fly, orbit, zoom and pan cameras. The 3D model appearance may be realistically enhanced and edited with colour, textures and image draping.