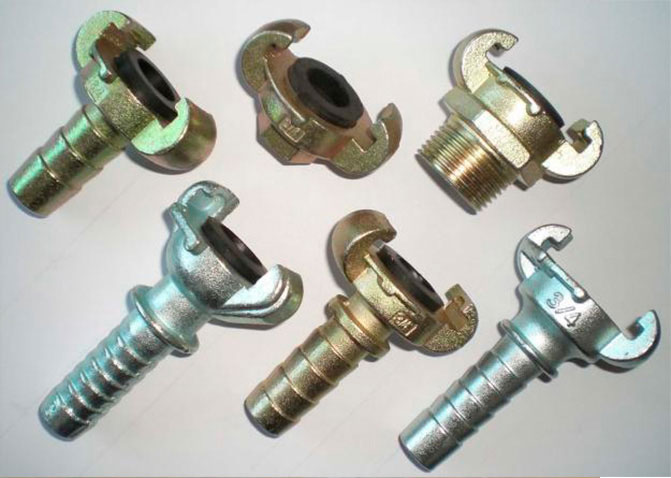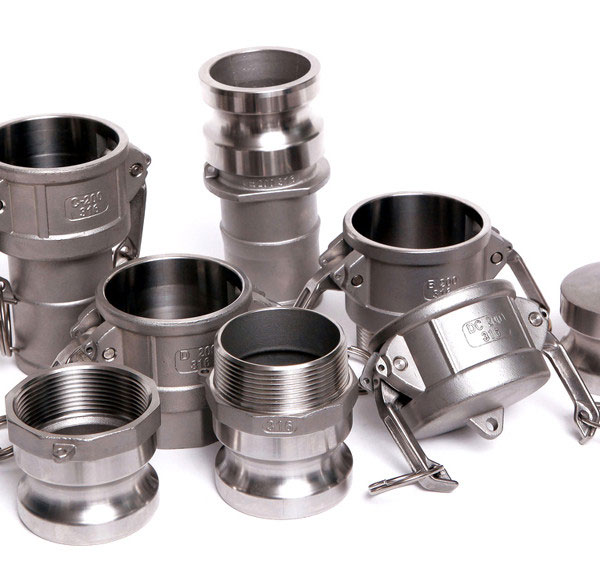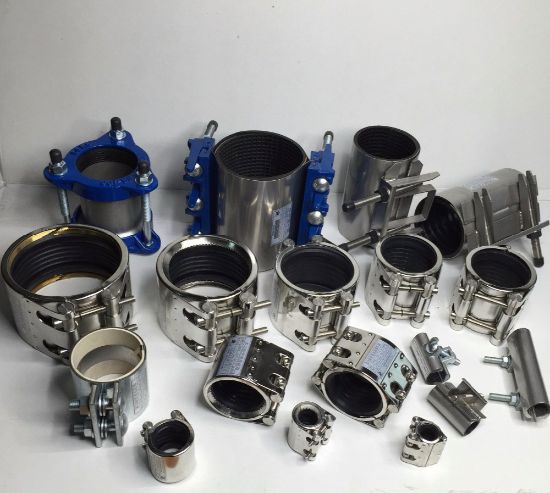 Cam Lock Coupling
Camlocks also called cam and groove couplings, are a kind of hose coupling used to rapidly connect and disconnect fittings on piping or hose, they come in a variety of materials to be used with different media and a variety of sizes to accommodate hose or piping diameter.
Claw Coupling
Claw couplings have a symmetrical construction of a connecting part . Due to such construction can be easily joined by pressing both parts together and then rotating them in opposite direction until they interlock. Claw couplings are designed for connection of hoses with DN from 6 mm to 32 mm and widely used for compressed air in industry especially in building industry.
Pipe Repair Clamps
Pipe Repair clamps are used ideally for cracked, damaged, split or leaking water pipes. Repair clamps are corrosion resistant and have a rubber gasket to provide a full 360º seal around the damaged pipe. They are effective at sealing most types of pipe and are available in sizes ranging from DN 80 to DN 300.
Construction
Size: 1/2" to 6"
Types : Cam Lock Coupling/ Claw Coupling/ Pipe Repair Clamps
End Connection: Butt Weld Ends/ Screwed/ Hose End Connection
Material : Galvanized Iron/ Steel/ Stainless Steel/ Aluminum/ Brass
Sealing : Rubber/ Teflon