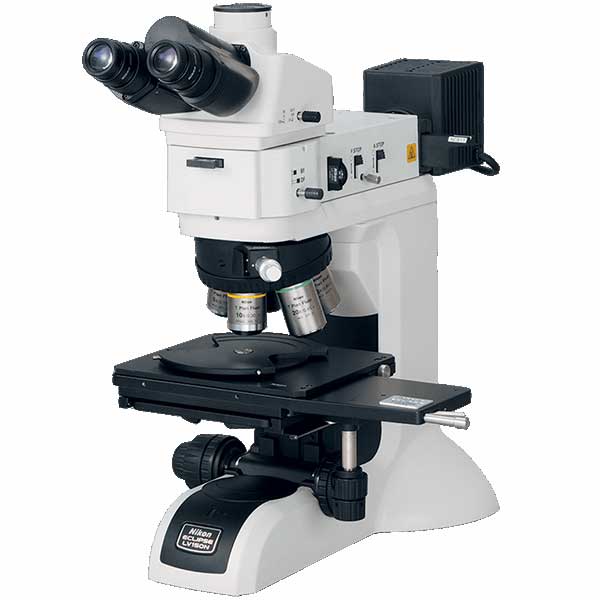 Upright Industrial Microscopes are versatile upright microscopes suitable for reflected and/or transmitted light applications. Perfect for high magnification needs with samples that are not flat or mounted.
Microscope selection and configuration is an important step in the analysis of prepared samples. The type of information that is of interest and the size of the specimen being viewed will dictate the type of microscope that will be most suitable for the application. Microscopes generally fall into two categories: Stereo Microscopes for applications requiring a large Field of View (FOV) and Compound Microscopes for applications requiring higher magnification. Further configuration depends on the need for reflected or transmitted light, the observation method being used (BF, DF, DIC, or POL), the preferred illumination (Halogen or LED), and whether the primary samples being viewed are mounted.
Features
High resolution and magnification stereoscope ideal for weld analysis and macro imaging.
LED fiber illumination available with epi coaxial, ringlight, and flexible light pipe options.
Double nosepiece accessory enables on-axis viewing, extended depth of focus, and quick rotation between multiple objectives.