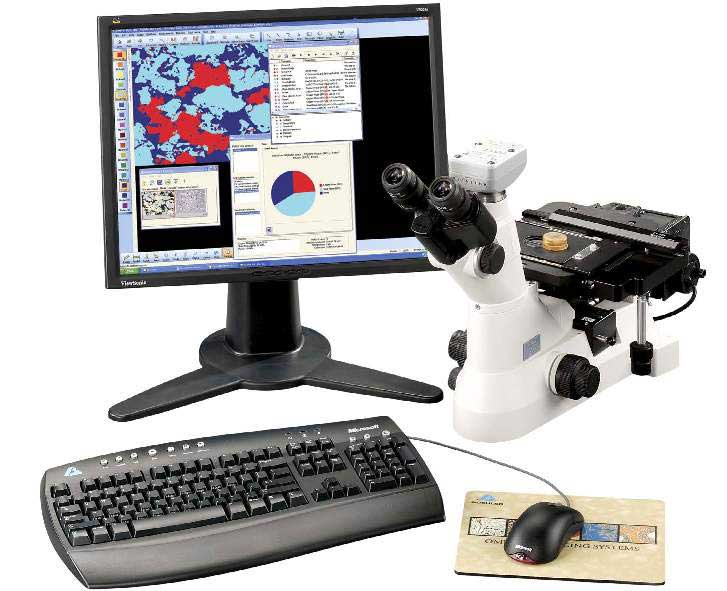 We supply Metallographic microscope and Image analysis software Omnimet from Buehler for microstructure analysis.
OmniMet™ delivers powerful image analysis possibilities combined with flexible database functionality.Most common applications are Grain size analysis, Omnimet Mosaic multiple image stitching, Metallographic object analysis, weld measurement, inclusions and hardness measure.
Features
Flexible platform with preconfigured software or hardware packages and optional accessories.
Optional Capture and Measurement Modules available to customize software solution.
Any standard format image may be viewed directly from a calibrated microscope.
Built-in database for image archiving.