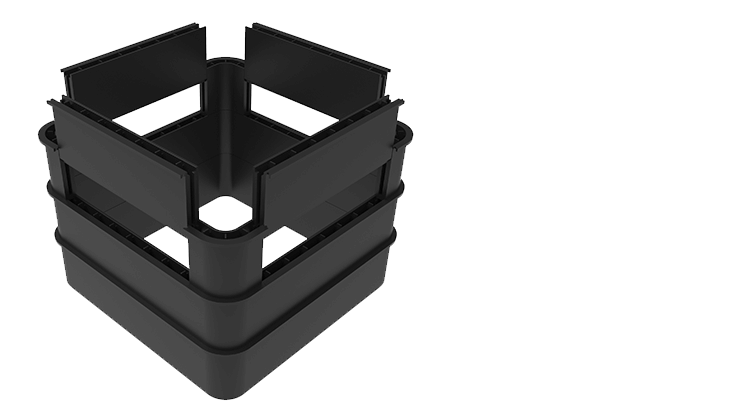 STAKKAbox™ Modula is a range of modular and structural preformed access chambers, suitable for use in carriageway and footway environments.
The Modula system is moulded in PP and possesses excellent strength to weight properties.
STAKKAbox™ Modula component sections are built from combining corner pieces and sidewall pieces to provide a wide number of clear opening sizes. Parts are connected using a connector piece and stacked in sections to the required depth.
Features
Fast and Easy to Install
Sectional & Twin Wall Design
Flexible During Installation
Smooth Outer Walls with Lip to 'Key In'
Manufactured from Recycled Material
Variability in Size
Flat Pack Option