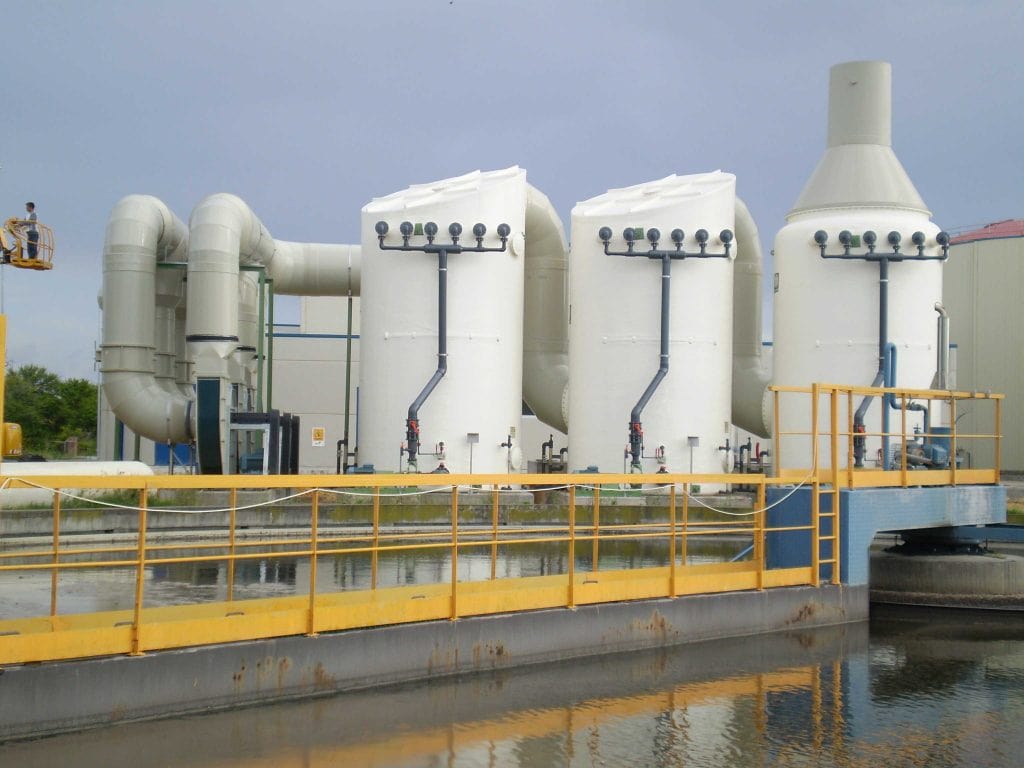 Dutco has the ability to deliver your full-service of Odour Control Units, custom-designed abatement solution, from initial design, needs analysis and planning through installation, training and operations. We integrate emerging processes and innovative engineering into sewage systems that maximize efficiency, minimize operating costs, and most importantly, solve your specific problem.
In order to treat the odour problem, different systems and technologies can be implemented. The main technology Dutco uses is based on adsorption/chemisorption on granular or pelletised activated carbon.
The systems may require pre-treatment to allow the activated carbon to work under optimal conditions. In case dust might be present a mechanical filter will be installed, if free water droplets are expected a demister will be integrated in the odor control equipment, etc.