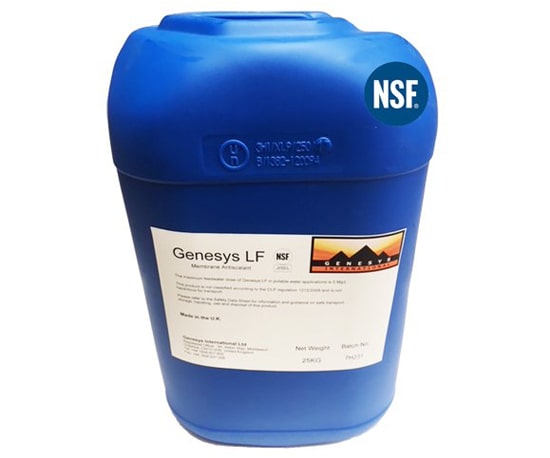 Selecting the correct antiscalant is critical in providing optimum operating conditions for both sea and brackish water RO plants. Correct product application will help to ensure the plant runs as efficiently as possible. It may also reduce operational expenditure, through energy savings, reduced cleaning frequency and extending the life of the membrane.
Dutco Tennant prides itself with working with only the experts in this field, therefore our range of reverse osmosis chemicals are coming only from Genesys RO UK which is a company whose sole focus is on Reverse Osmosis chemicals and cleaners. Before offering our range of chemicals, our team of engineers will check a number of factors such as feed water quality, desired product water, desalination in order to give you the best option which will help your system.
Checking the system and feed water quality is done is because all reverse osmosis feed waters are different in ionic composition,thus, different types of scale may deposit on the membranes if the correct membrane antiscalantchemical is not incorporated onto the system.
Selection of the appropriate reverse osmosisantiscalantwill help to prevent plant failure therefore our experts treat each enquiry as different and based on that we recommend which chemical from our range will be most appropriate. Dutco Tennant offers a wide range of reverse osmosis antiscalant chemicals which will be the most suitable for your system. These antiscalants are also having their certifications acknowledged worldwide therefore it is safe to use even for potable water applications.
Please feel free to send us the enquiry and our group of water treatment experts will support you should you have any requirements of Reverse Osmosis chemicals and cleaners.