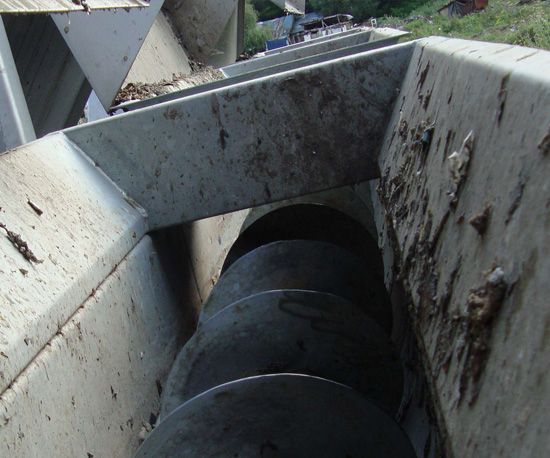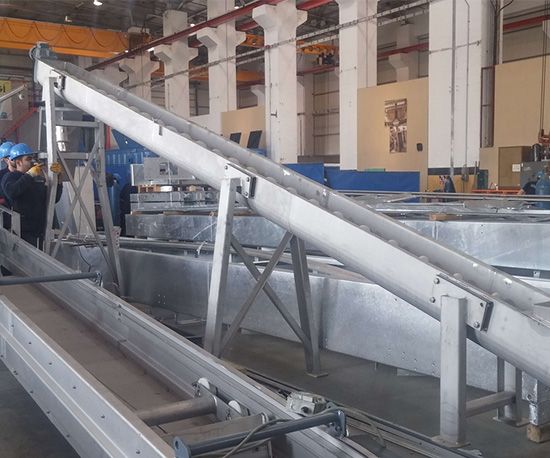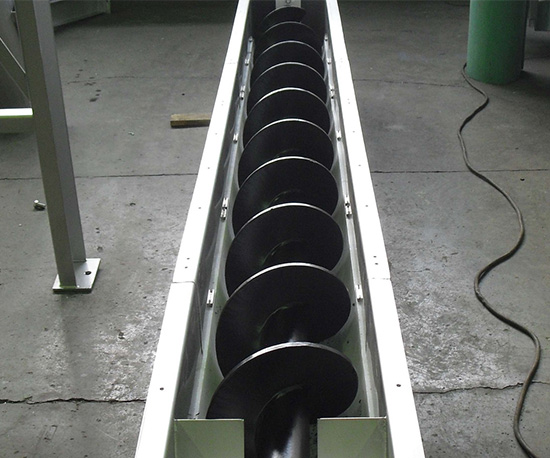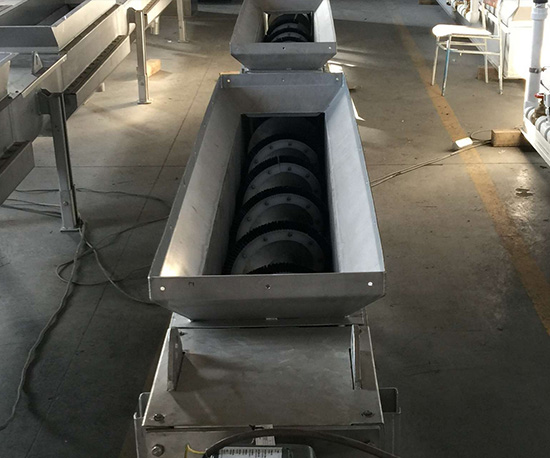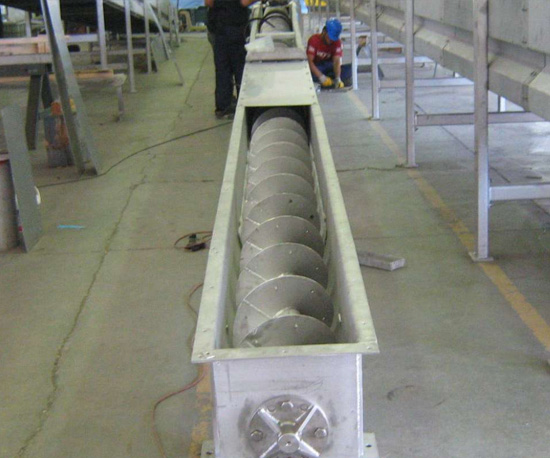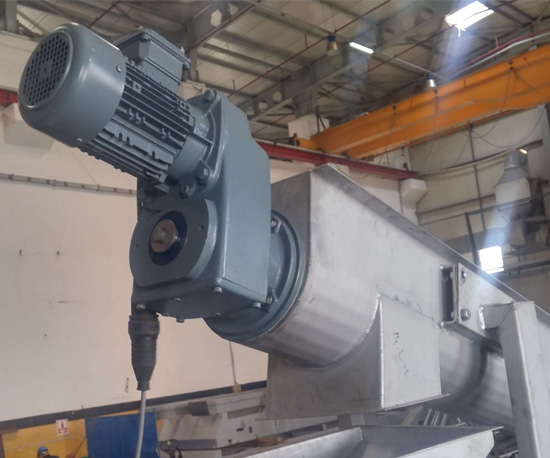 SCREW CONVEYORS
Screw conveyors are an excellent choice for the transfer of materials from one point to another. They are used to carry away screened material, grit, dewatered sludge or such other materials to be disposed in water and wastewater treatment plants. They can be installed horizontally or inclined depending on the design requirements. Our screw conveyor systems are designed to meet and surpass all application requirements, are very cost-effective and require minimal maintenance to operate.
Screw Conveyors with Shaft:
These types of screw conveyors are built by a screw with central shaft that is directly connected to drive unit from one side and to the bearing from the other side. They are suitable for transportation of solid and semi-solid materials. Screw conveyors with shaft move a wide variety of material from bins or hoppers at a constant and controlled rate of flow. One or more tapered or variable pitch screws convey the material at the required rate. Screw conveyors are available in a variety of types to suit specific materials and applications.
Shaftless Screw Conveyors:
Shaftless Screw Conveyors: Shaftless screw conveyors are built by a shaftless screw, which is placed on a polyethylene coating inside of a trough, with inlet hopper and outlet chutes. They are used in applications where particle sizes are large and do not require hanger bearings because there is no center pipe.
Shaftless screw conveyors eliminate the central shaft and allow a much higher fill rate resulting in lower rpm's, more efficient conveying and consequently less wear. The lack of a shaft allows the transport of sticky materials that are generally difficult to transport by the screw conveyors with shaft. Without a shaft, no intermediate or end bearings are required. The trough liner is the spiral's replaceable bearing surface. The only machined bearings in a shaftless are in the gear reducer. This allows for direct connections and optimizes layout design flexibility. End-to-end and side connections not possible on shafted screw conveyors are common solutions available in the shaftless design.
The bottom of the trough where the shaftless screw is placed inside is protected by a wear-resistant coating in HDPE (High Density Polyethylene). Sismat Uluslararası Screw Conveyors are mainly made up of inlet hopper, outlet chute, trough, screw, shaft, support legs and drive unit.
FEATURES AND BENEFITS OF SISMAT ULUSLARARASI SCREW CONVEYORS
• Ideal for handling dry to semi-fluid materials.
• Cost-effective when compared to other conveying devices
• Possible change of inclination in machine frame
• Efficiently distributes bulk materials to various
locations using multiple inlet and discharge points • Can be sealed for dust free and vapor tight requirements
• Extreme versatility