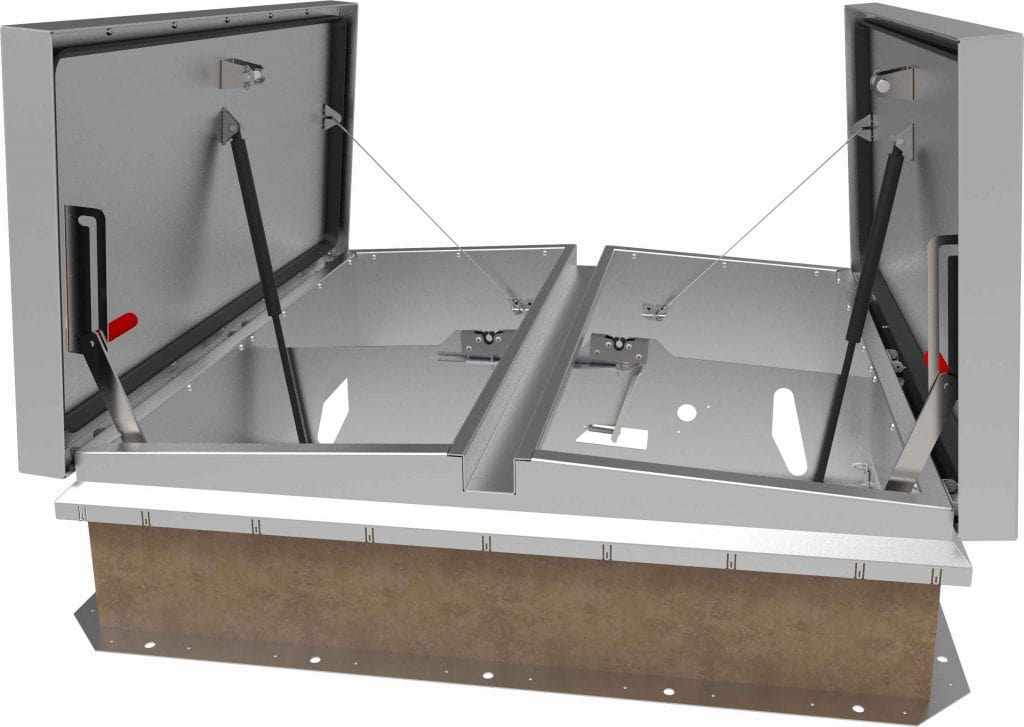 Description
We offer a complete line of smoke vents designed to meet all fire and life safety building codes. Roof top smoke vents automatically open to release heat, smoke, and noxious fumes in the event of a fire emergency, as required by International Building Code (IBC 910 Heat & Smoke Vents, IBC 410 Stages & Platforms, IBC 3004 Hoistway Vents). Contact our expert sales department for guidance in selecting smoke vents on your next project.
Our smoke vents are reliable and affordable access panels. The single door configuration is ideal for factory and storage/warehouse occupancies along with hoist way and elevator shafts.
Design considerations include: total vent area required by code and application, effective vent area, and the roof structural support system.
Standard
Daylighting
Acoustical
Smoke Vents Fall Protection