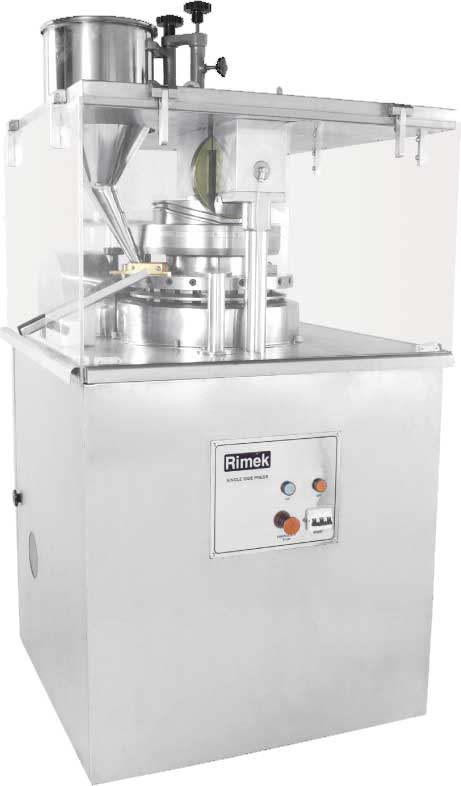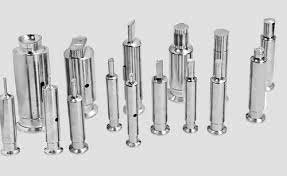 The Single Rotary Tablet PresRSP is a first generation rotary press, GMP model, ideally suited for small and mediumbatch production.
"RSP" single rotary press has a totally paint freeproduction zone. Having considered the importance of GMP, the production zone isconstructed completely of stainless steel or it is plated. This avoids any corrosion due tooxidation and ensures easy clean ability. Turret is made of a special grade of casting with twopiece design of high tensile strength to ensure maximum life and less wear and tear.
The electric control panel is provided with "ON","OFF" Push Button, Emergency "OFF" button and Miniature Circuit Breaker as a safety feature. If you want to know more about our pharmaceutical manufacturing equipment, then get in touch with us now.
Model: RSP 16 & 20
Salient Features
ELNP Turret (without lower punch seal) and Upper cam tracks
Manual lubrication
Gravity feeding
Main motor drive through variable pulley
Technical Specifications
Core rod arrangement for Polo type tablet
Hygrospray technology (for effervescent tablet)
Machine with A.C. variable drive with 3 H.P. Motor
Anti-vibration mounts
Multi-tooling turret
Force feeder
Provided Limit switch for Safety Purpose
IQ, OQ, DQ documents and test certificates provided on requirement